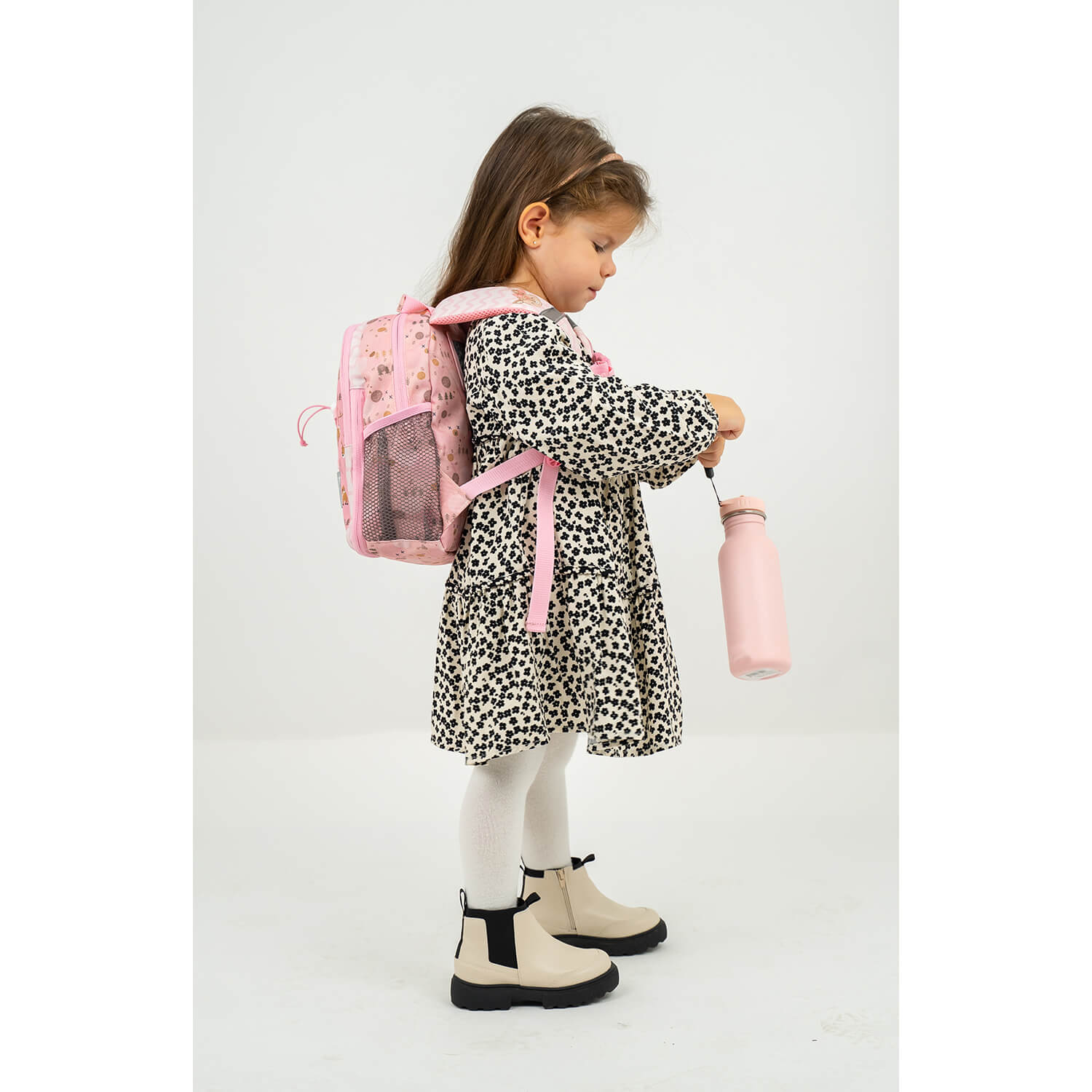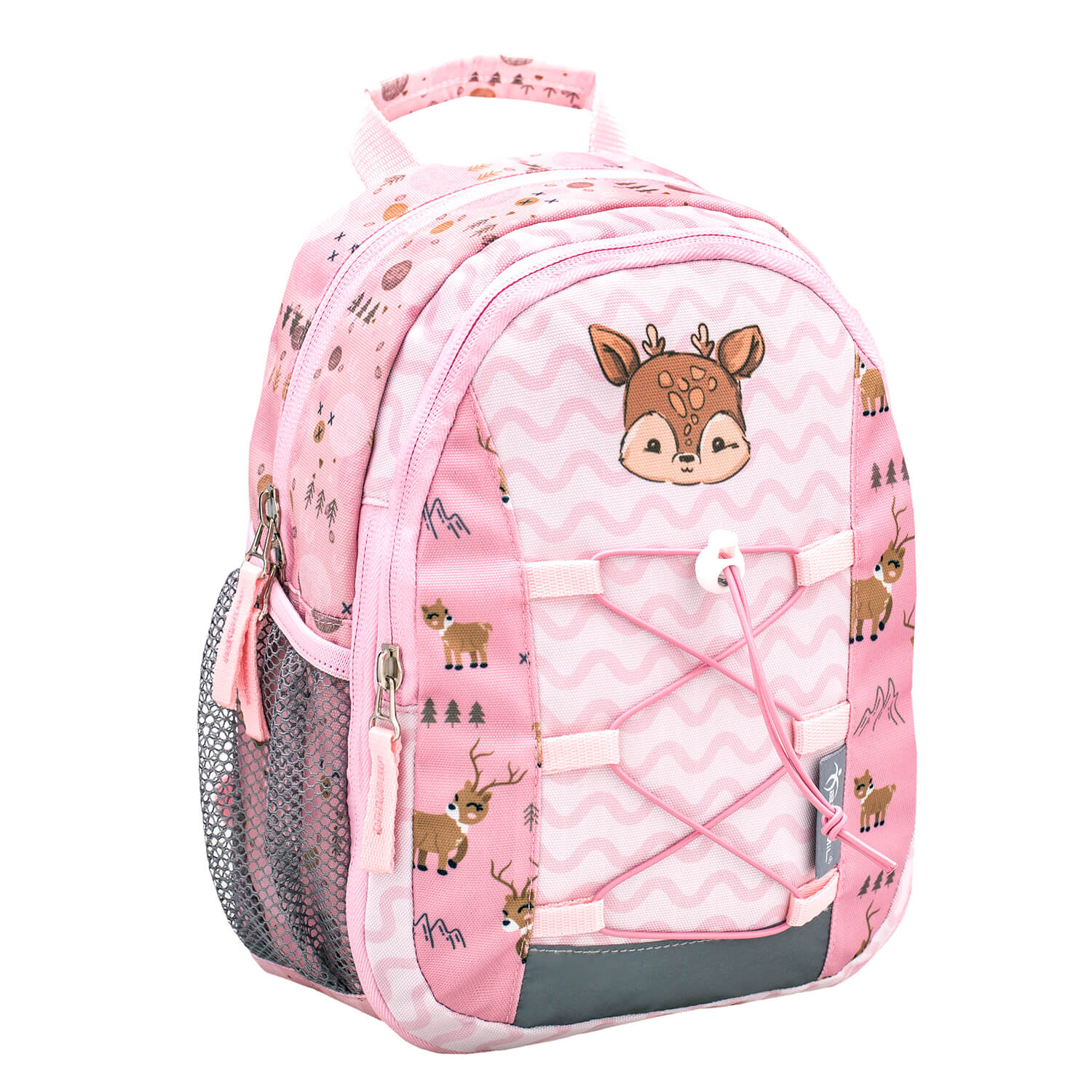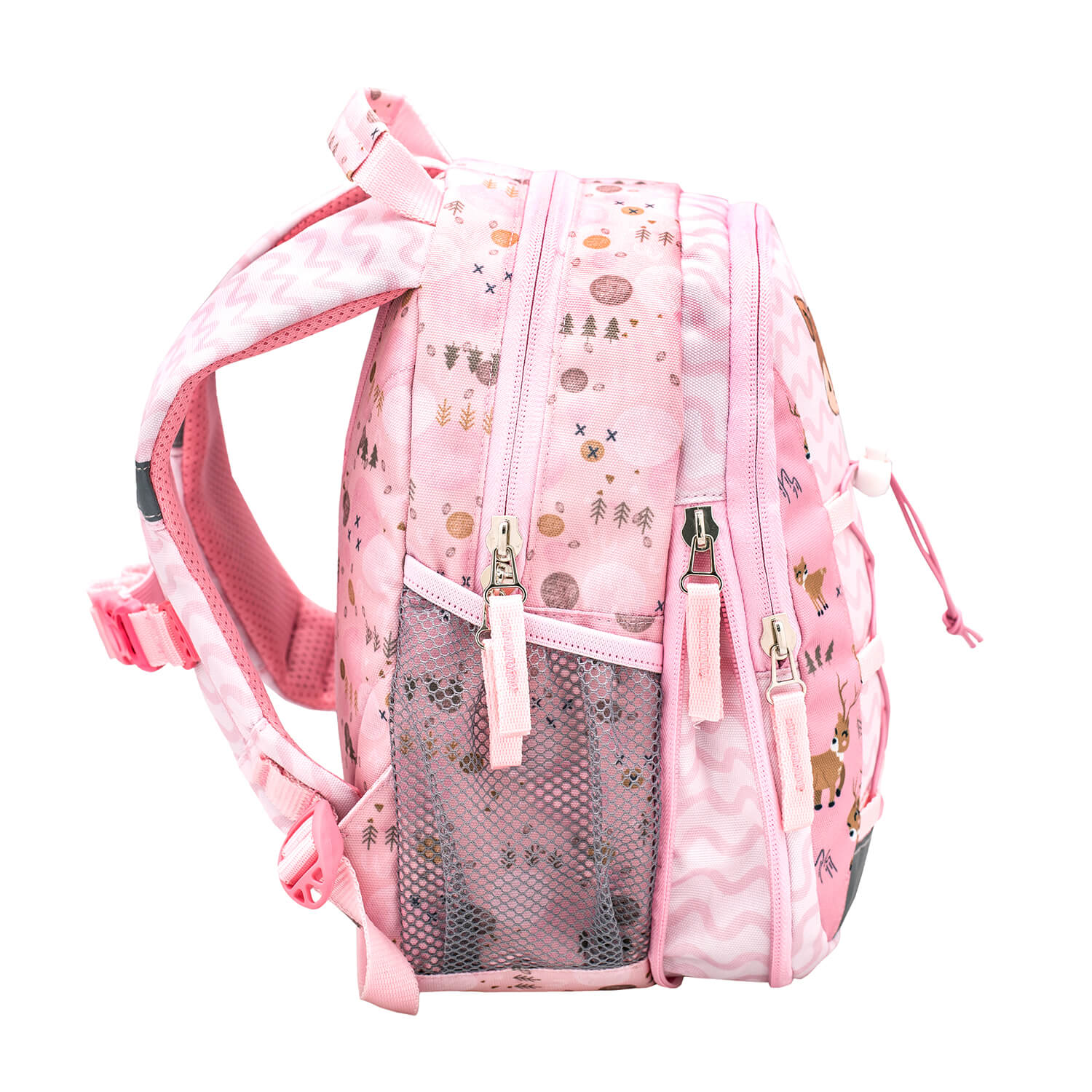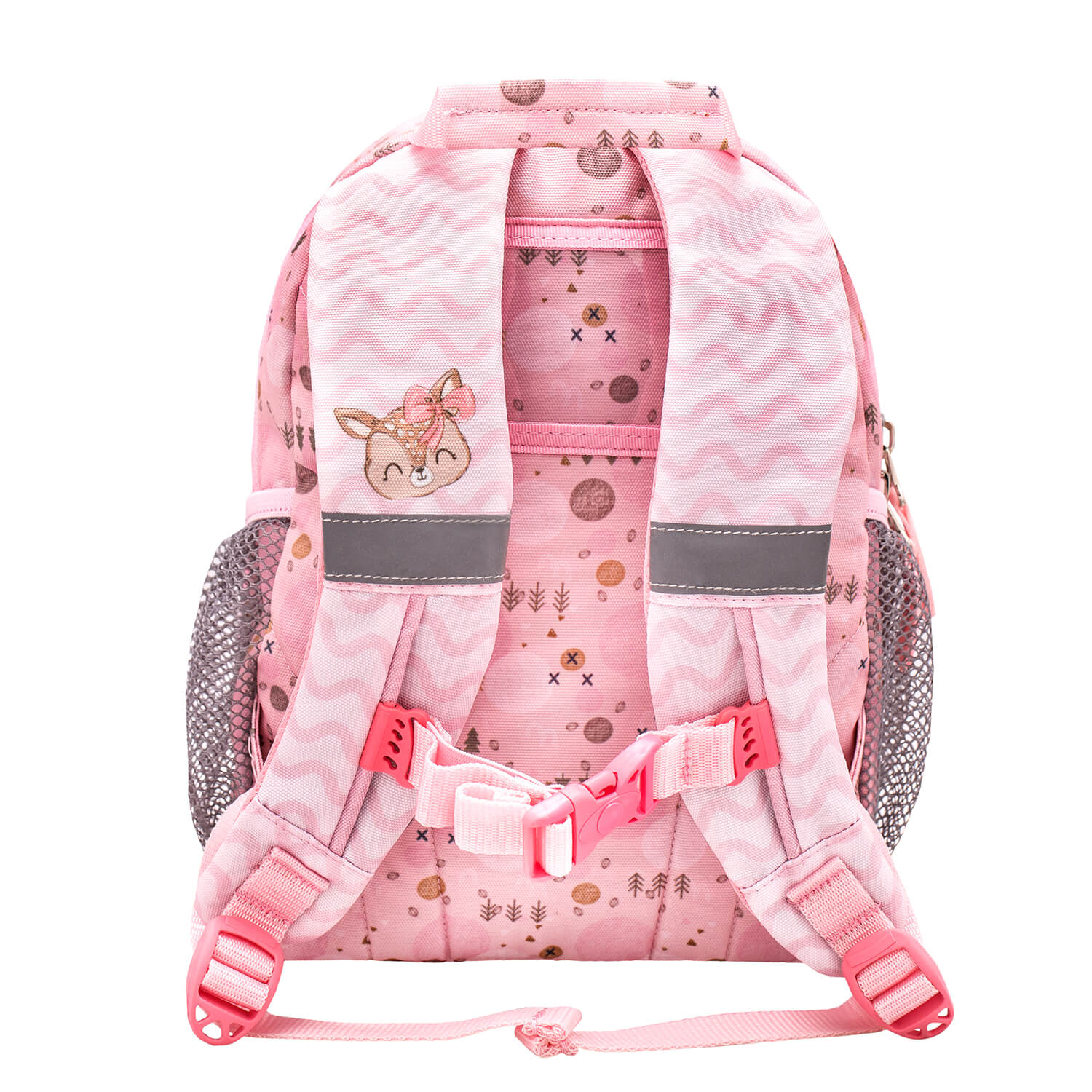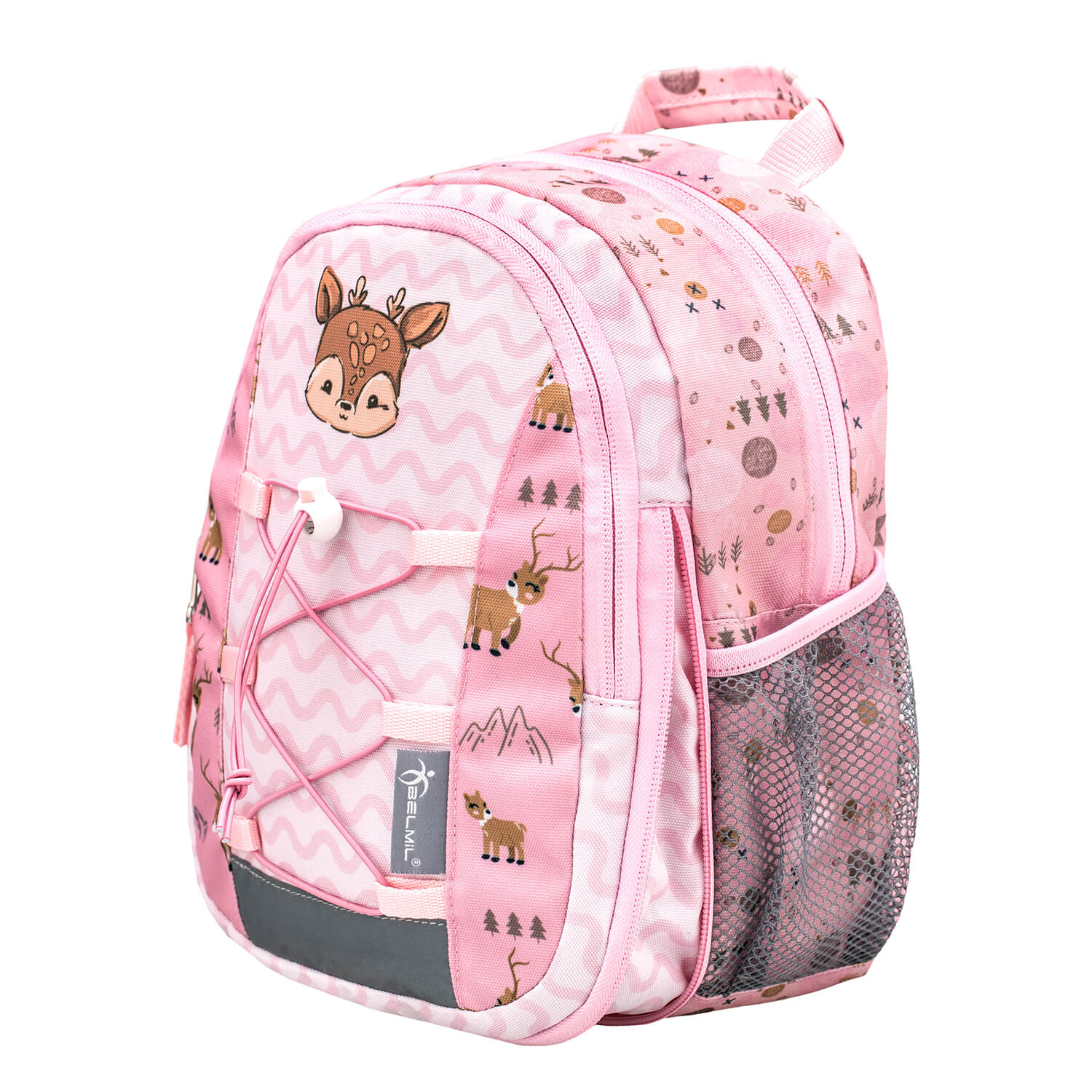 Mini Kiddy Woodland Deer Kindergarten Bag
---
Kindergarten backpack suitable for age 1-3
Chest strap, padded back panel
Machine washable
Super easy-to-use zippers fitted for small hands
Two compartments, two side pockets (0.5 L), elastic cords for storing jacket, expandable front pocket (+6 cm), nametag
Reflective elements on the front pocket and on the shoulder straps to increase visibility
Designed and made in Europe since 1965 by a family company
We deliver free of charge to Germany for purchases over 60 Euro. If you order for less than 60 Euro, the shipping fee is 5 Euro within Germany.
DHL is responsible for the safe and fast delivery of Your order!
You can read about shipping fees for other European countries HERE!
Every product is backed with a warranty. From design to manufacturing, delivery to service, we are committed to quality. We honor a 2-year warranty on all schoolbags. If You want to see more details, clock HERE!
Free shipping to Germany from 60 Euro ;)
Specification
With our Mini Kiddy collection, we thought of the little ones! This kindergarten bag is extremely light, only 270-290 grams, so it is comfortable to wear even for children aged 1-3 years.
The bag has super easy-to-use zippers fitted for small hands, and also reflective elements on the front pocket and on the shoulder straps to increase visibility and safety. For a more comfortable wear, we equipped the bag with a chest strap and padded back panel, and it can even be washed in a washing machine to fight the stubborn stains caused by small children!
Recommended for
Children between 1-3 years
Ergonomics
- Padded back panel
- Adjustable shoulder straps
- Adjustable chest strap
Storage
Two large inner compartments; expandable by 6 cm; two side pockets with mesh insert and drawstring; drawstring at the front of the backpack e.g. for storing a jacket
Contents of package
- Kindergarten bag
- Name tag
- Chest strap
- EXTRA expandable front compartment (+6 cm)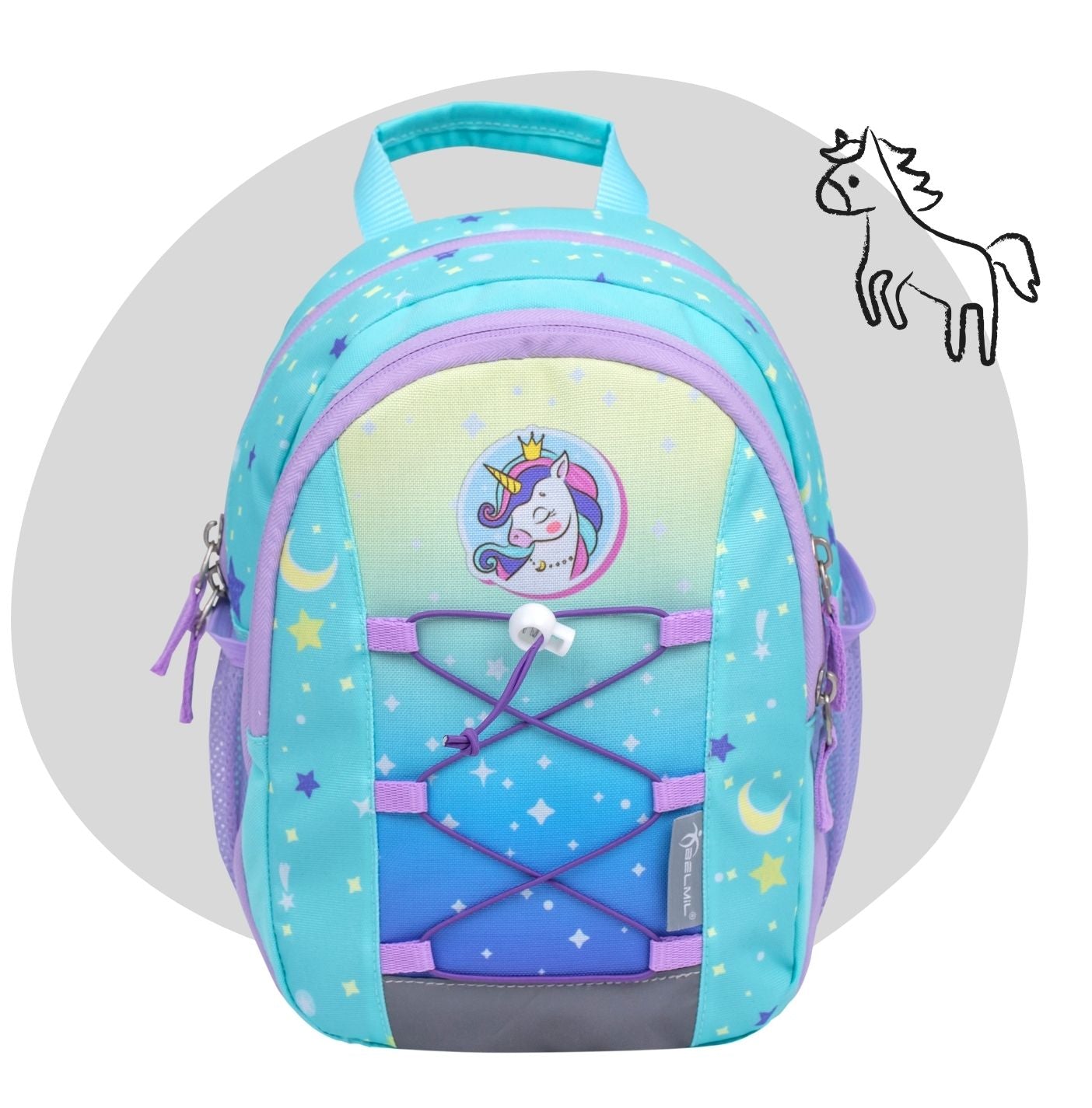 Playful patterns on a small sized bag
Even the smallest ones need a bag!
The smallest bag in the belmil range is the Mini Kiddy, which we developed especially for children starting kindergarten. It comfortably fits the water bottle, a few small toys, and a small snack :)
For children the design is usually the most important feature. Mini Kiddy has over 13 different designs, so anyone can find the perfect one.
The material of our bags is high quality and easy to clean even in a washing machine!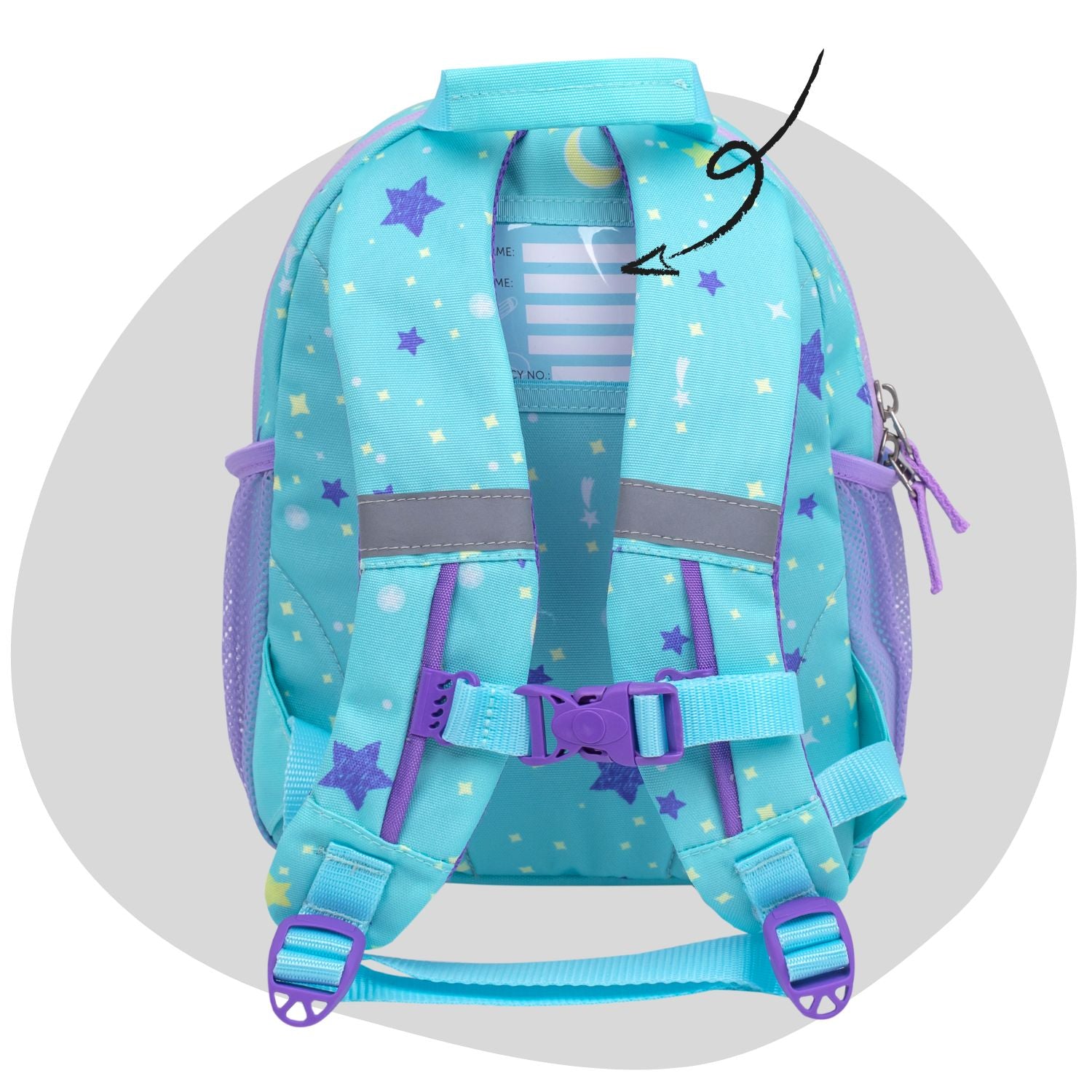 Perfect fit
The chest strap ensure that the bag fits the child perfectly and is comfortable all day long.
Padded back panel fits the shape of the spine, thus ensuring an even more comfortable wear!
The name and address of the small child can be written on the writable name tag, so the bag can easily find its owner if it is left.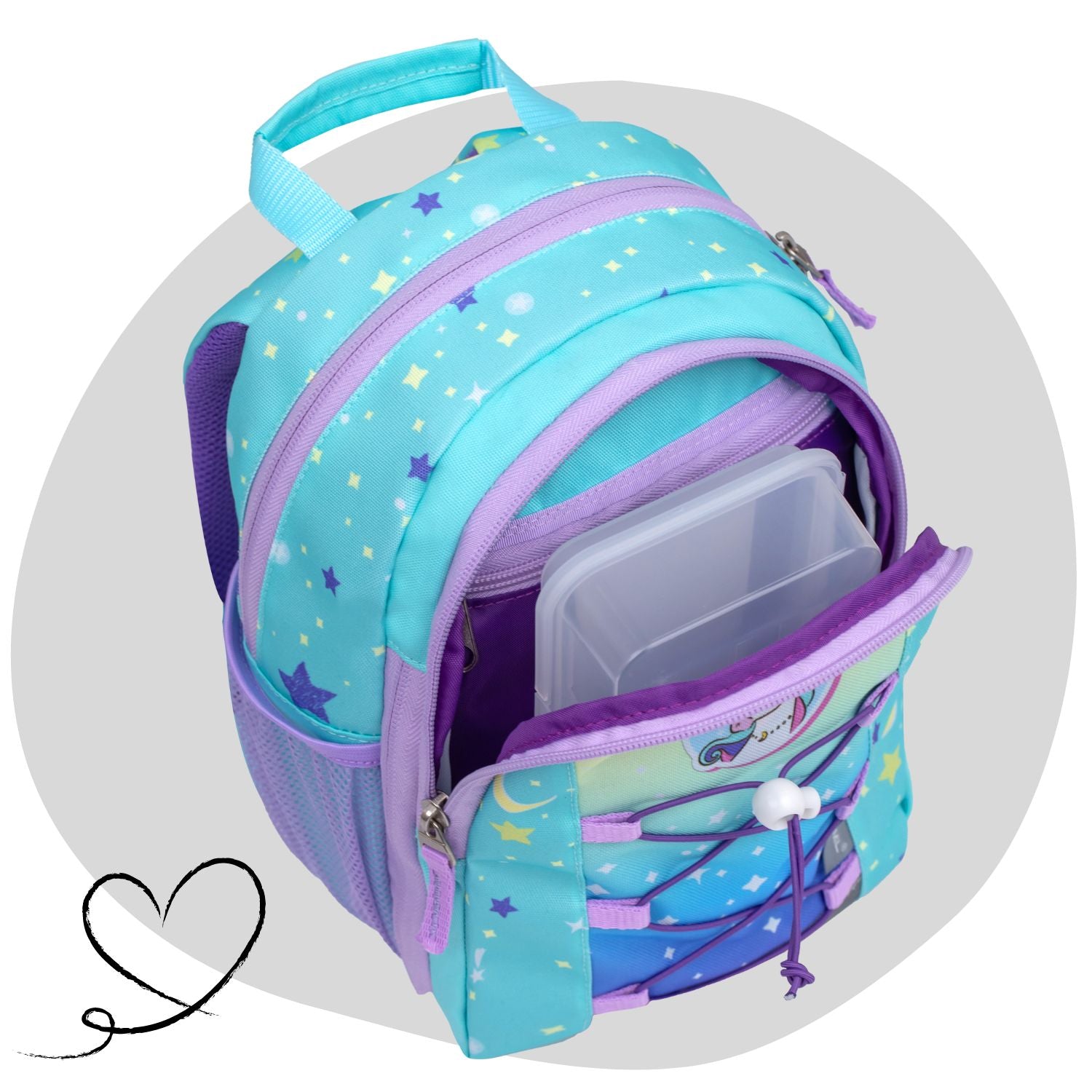 Thoughtful storage
It important that everything has the right place in our bags so children can find them easily!
Our Mini Kiddy bags contains: 3 internal dividers suitable for A4 format, 2 side pockets, 1 timetable holder, 1 front compartment with smaller pocket for notebooks.
Little ones can also put secret valuables in an inner zipped pocket :)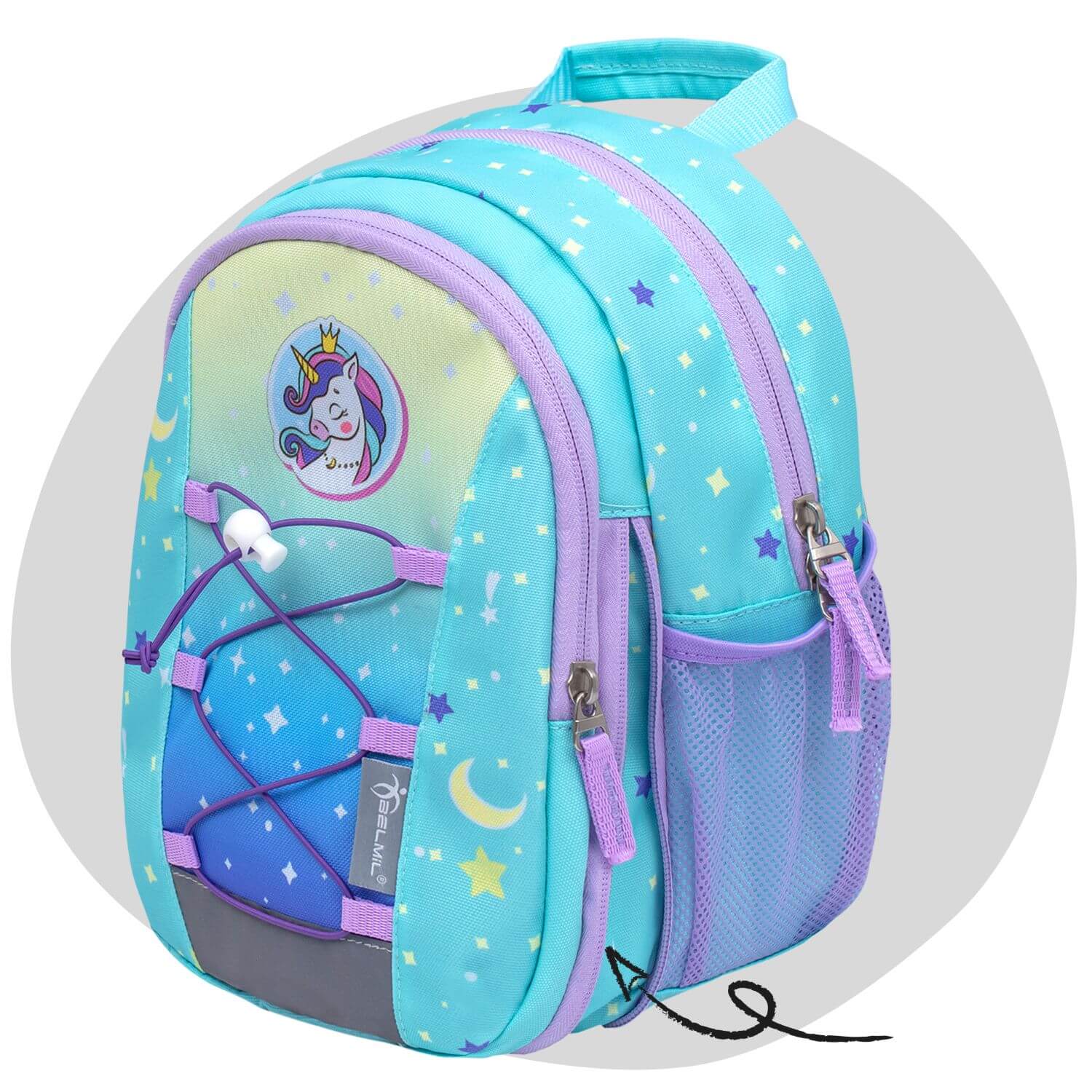 Useful storage compartments
With the expandable bag pocket, we can use a compartment up to 6 centimeters larger, but the size of the bag can be reduced by zipping it back! We can even attach the raincoat behind the elastic string at the front of the bag!
Available in 13 more designs!
View all
Save €29,90
Save €29,90
Save €29,90
This product has no reviews yet.