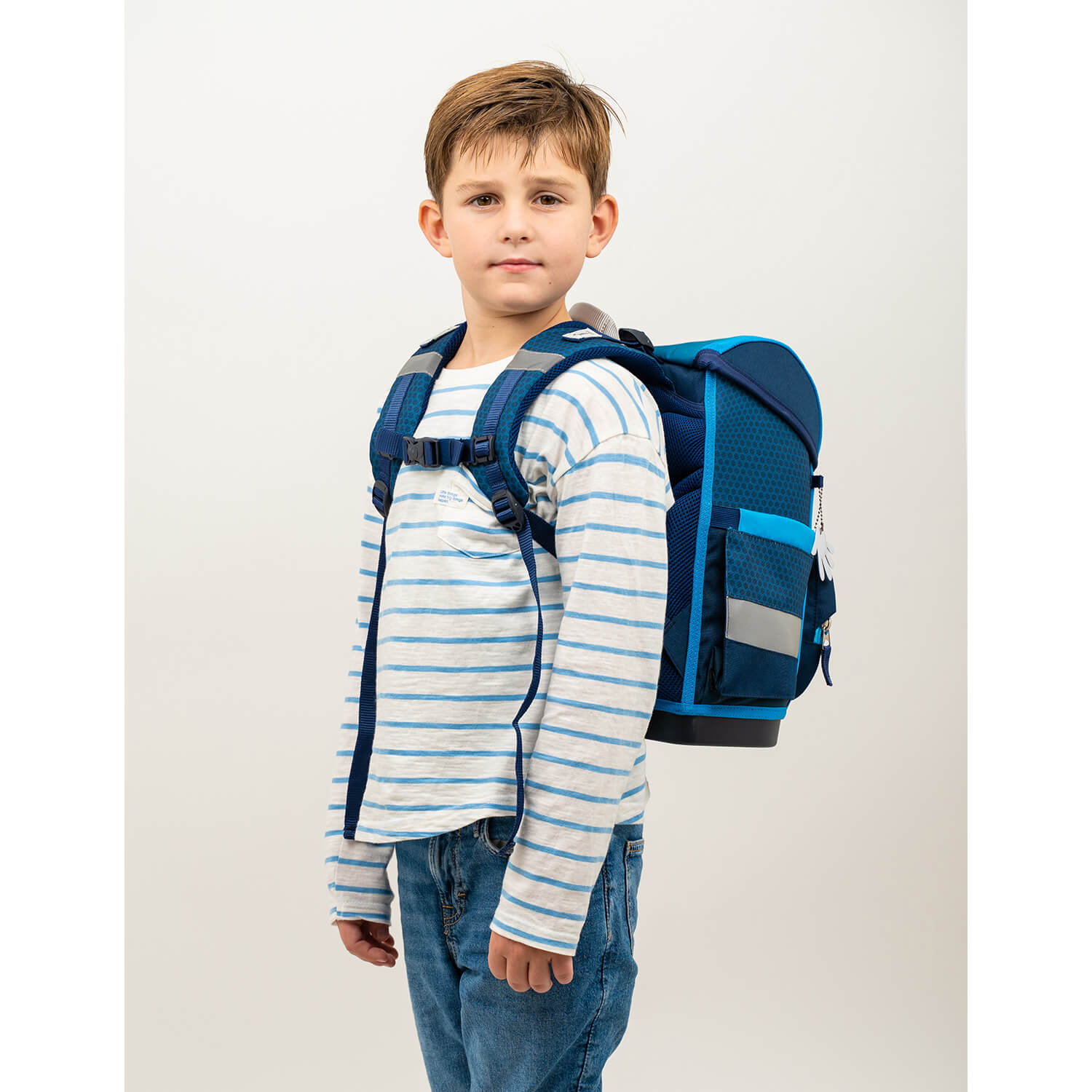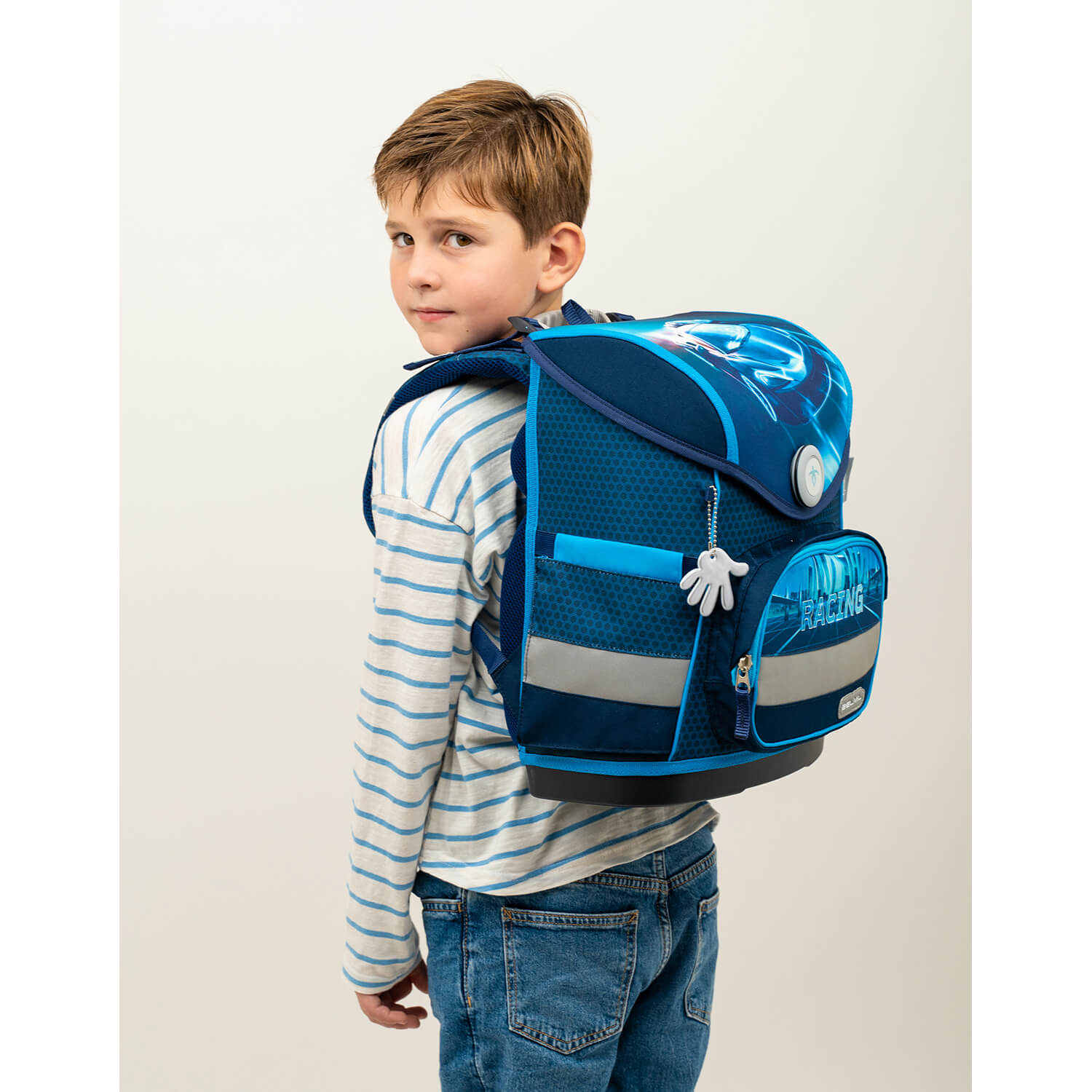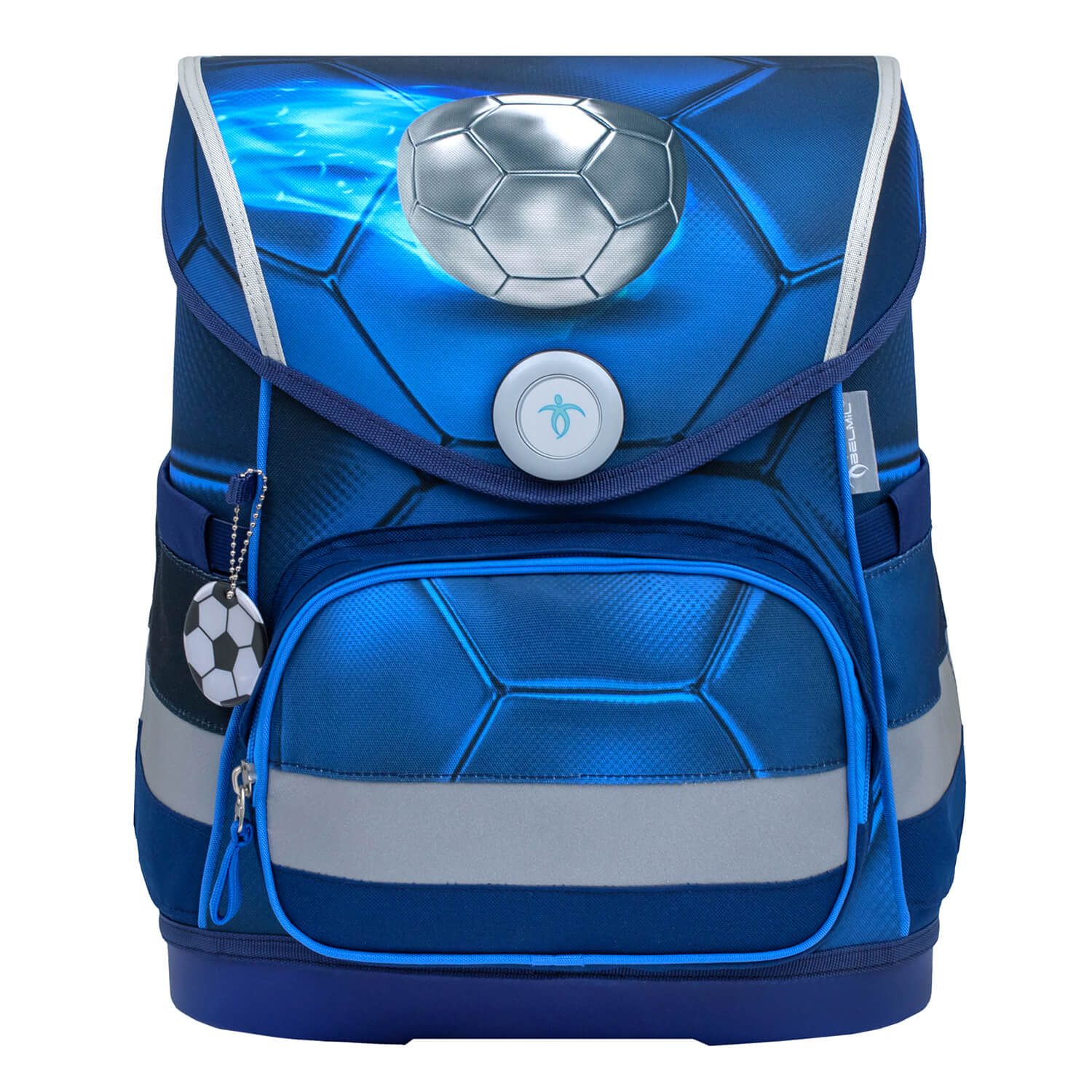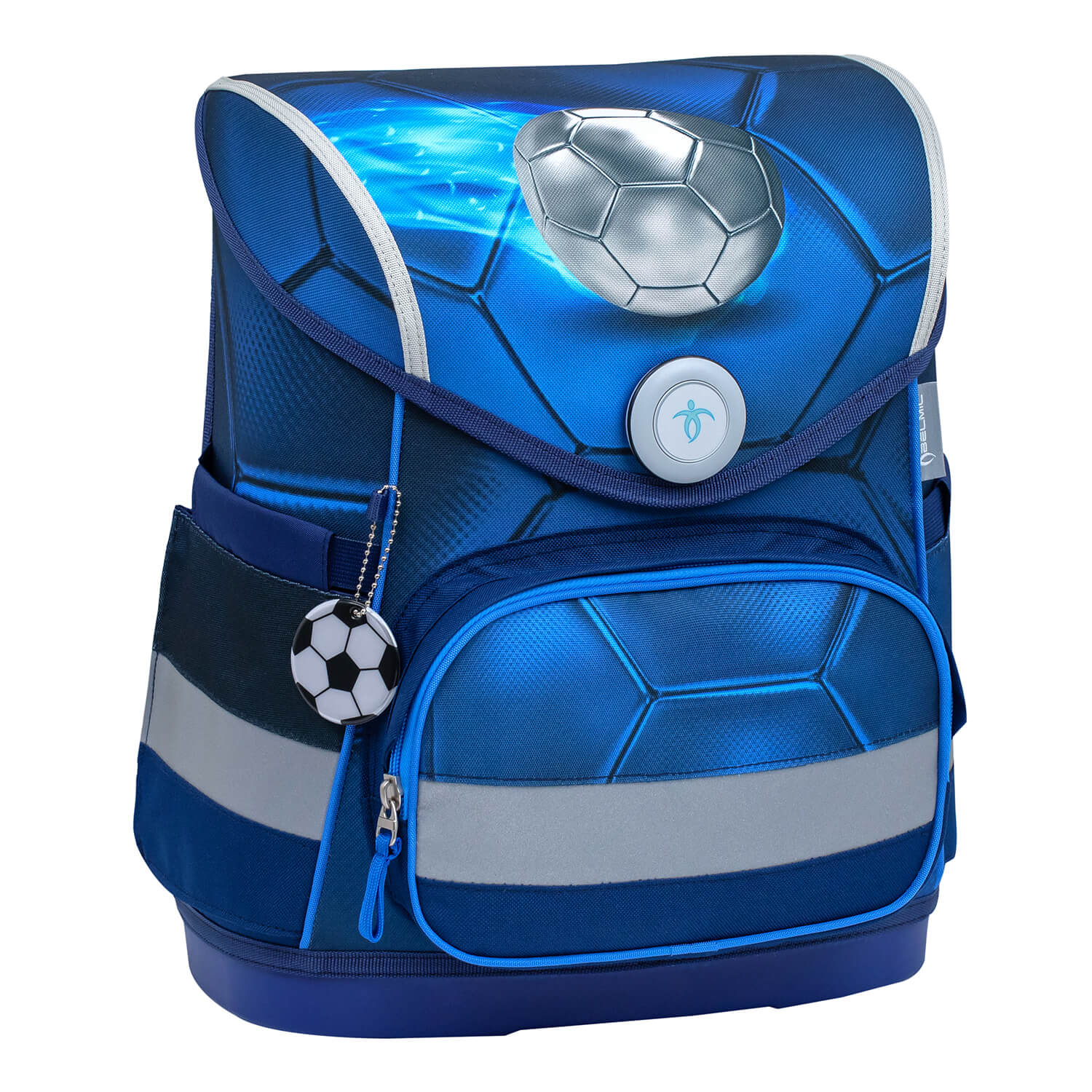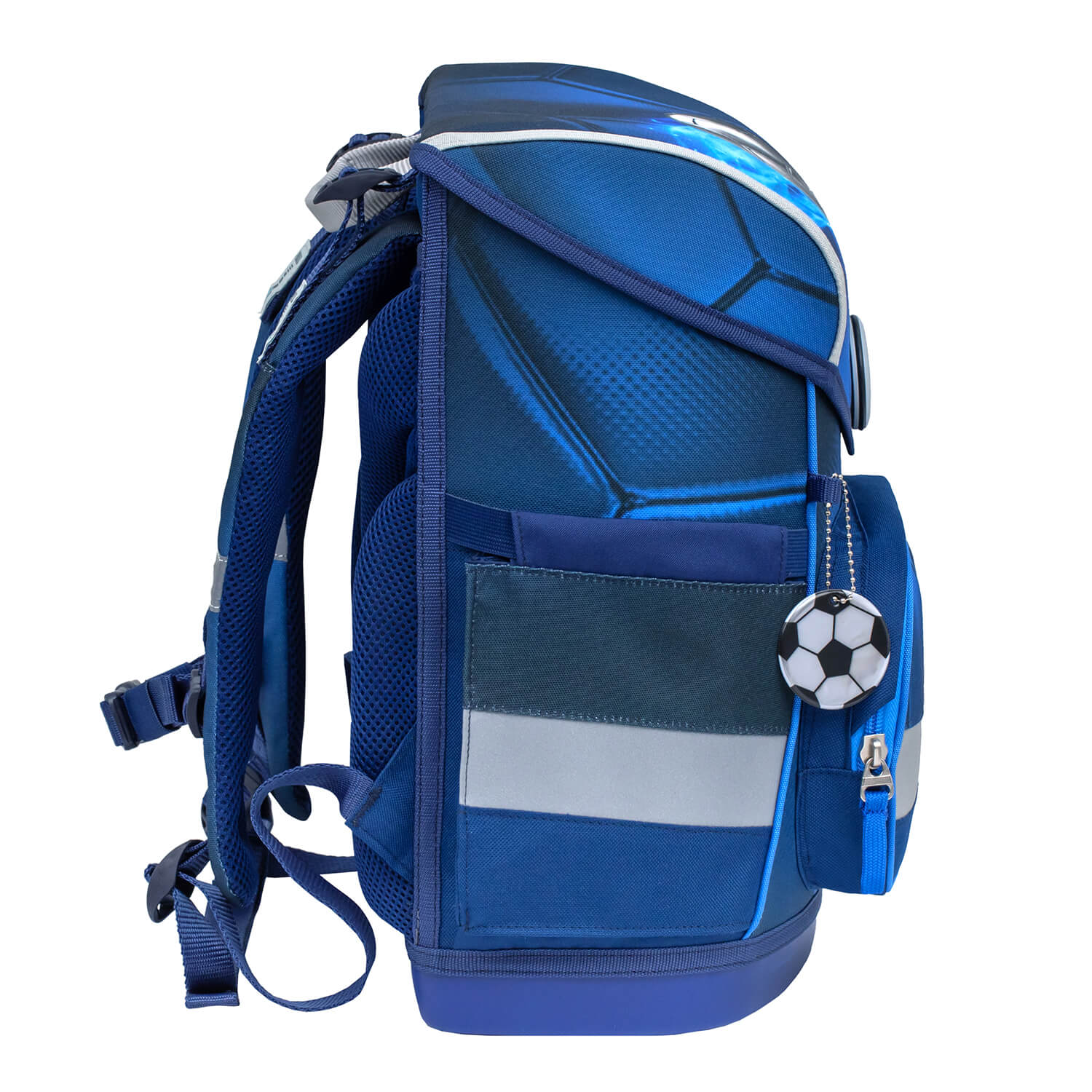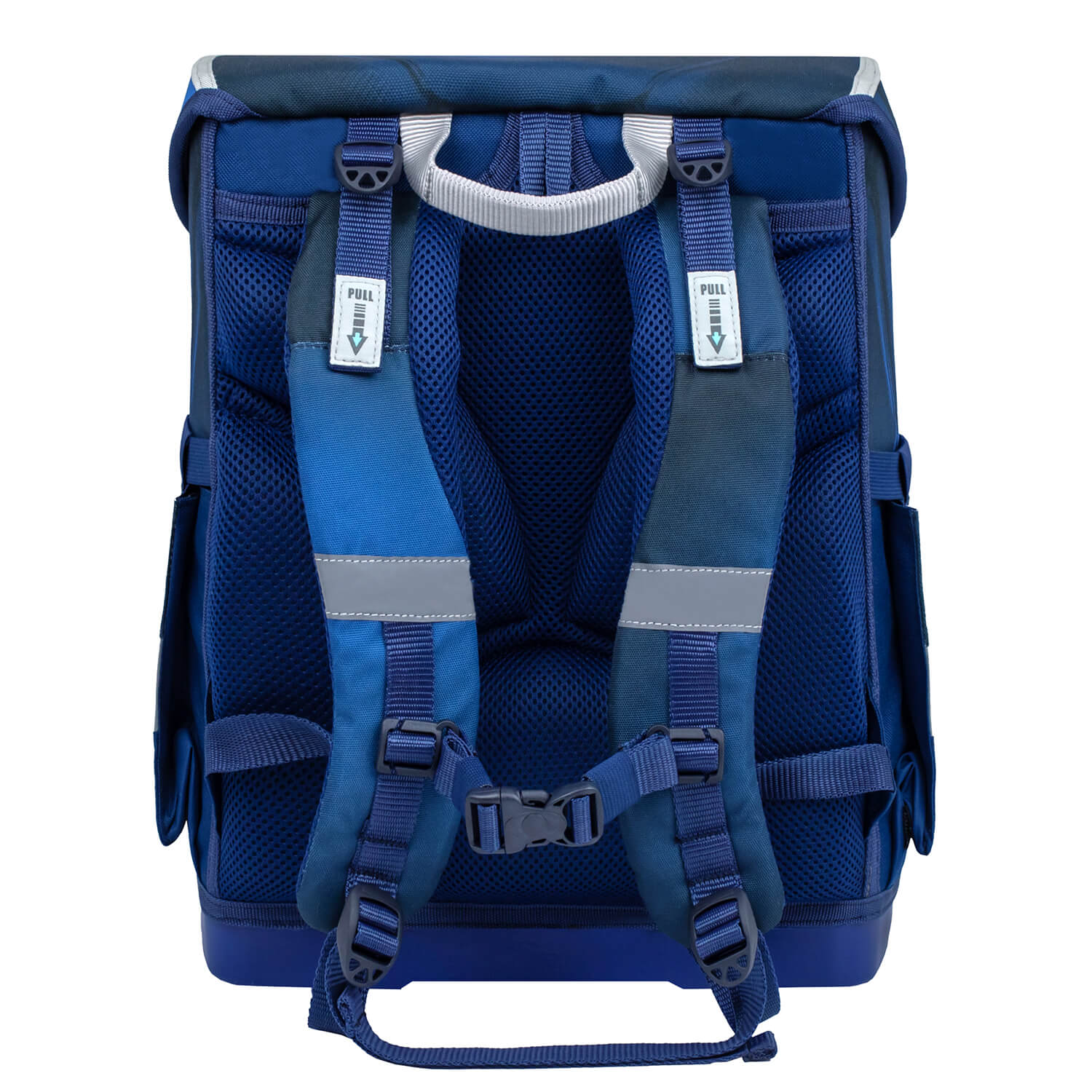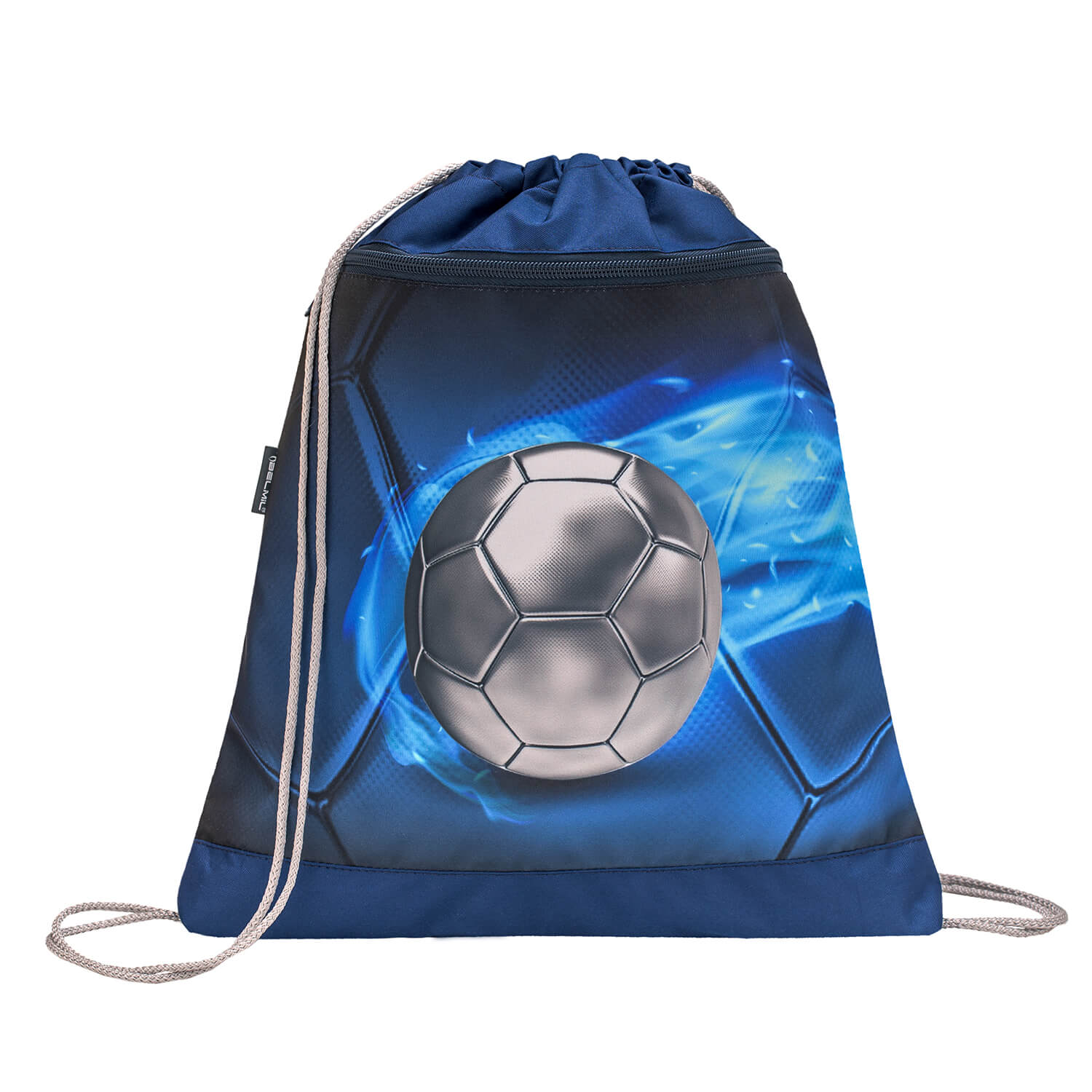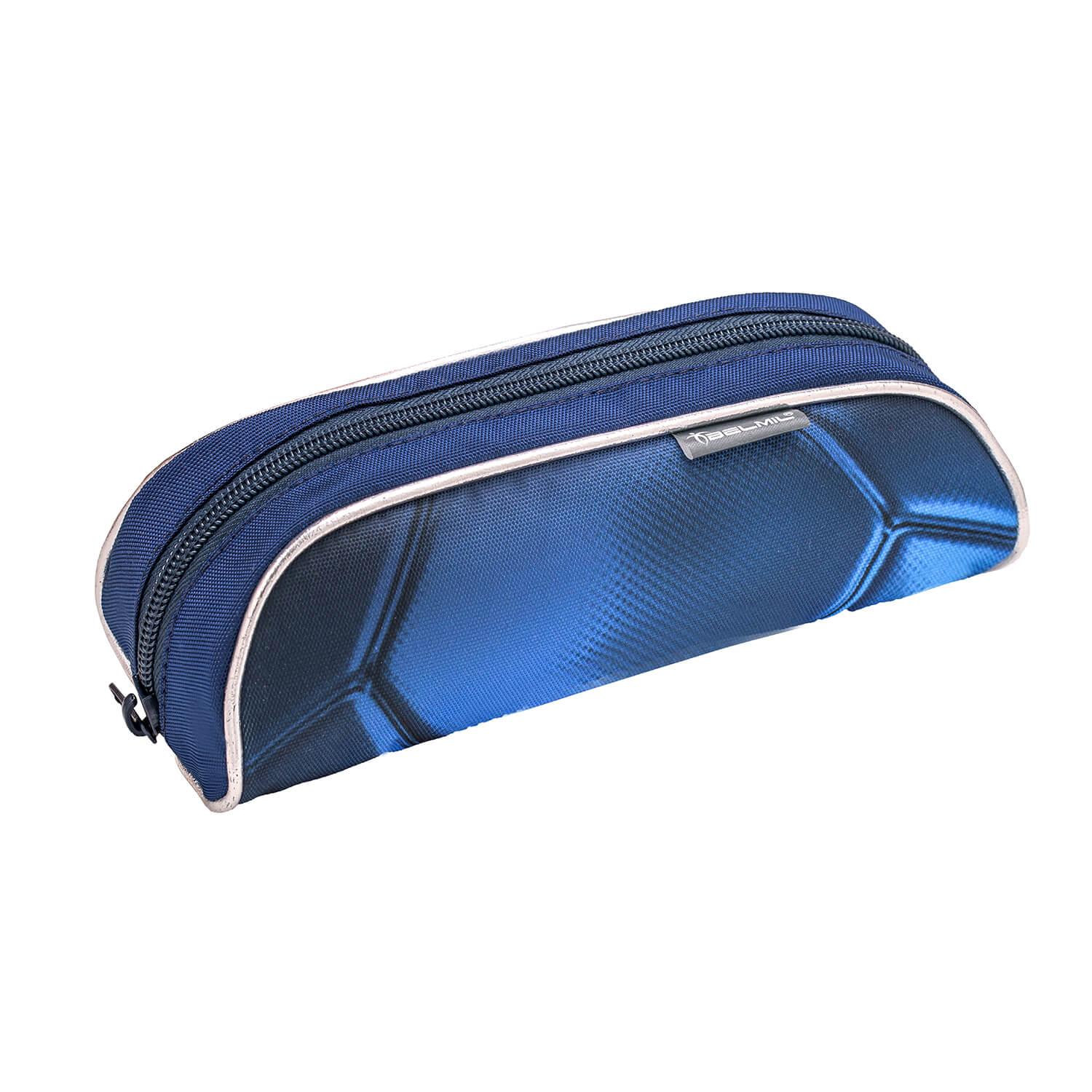 Compact Football 4 schoolbag set 4 pcs
---
School bag set 4 pcs for children from 110 cm height
Adjustable chest strap and shoulder straps, ergonomic, breathable and comfortable back design
Ergonomically designed - ergonomic shape and breathable back padding for extra comfort, certified and recommended by the German AGR Institute
High-quality self-closing Fidlock magnetic closure with reflective element
Pattern based and trendy designs
Multiple compartments, a front pocket suitable for storing pencil case, two side pockets
Designed and made in Europe since 1965 by a family company
We deliver free of charge to Germany for purchases over 60 Euro. If you order for less than 60 Euro, the shipping fee is 5 Euro within Germany.
DHL is responsible for the safe and fast delivery of Your order!
You can read about shipping fees for other European countries HERE!
Every product is backed with a warranty. From design to manufacturing, delivery to service, we are committed to quality. We honor a 2-year warranty on all schoolbags. If You want to see more details, clock HERE!
Free shipping to Germany from 60 Euro ;)
This product is officially certified by the German AGR
Specification
Our Compact products are unique in their modern and elegant look, recommended for children aged 6-9.
This bag complies with the official German ergonomic certificate (AGR)! The certification is awarded to those who put great emphasis on the health of children during product innovation.
With the Compact collection, in addition to efficient storage capability we also placed great emphasis on ergonomics: breathable, padded back panel with adjustable shoulder straps; adjustable chest strap and ensure the correct posture of children.This bag is equipped with high-quality, self-closing Fidlock magnetic closure with reflective elements for better visibility and safety!
Recommended for
Children between 6-9 years
AGR certificate
Certified and recommended by the German AGR (Aktion Gesunder Rücken = Campaign for Healthier Backs)
Ergonomics
- Ergonomic shape and breathable, well-padded back panel for a comfortable fit 
- Well-padded shoulder straps that are adjustable on two points: on top and bottom for perfect fit 
- For optimal weight distribution, an adjustable and removable chest strap is added to the bag 
Storage
Three inner dividers (A4 format), two side pockets (for an umbrella or a water bottle up to 0.7 L) a front pocket for pencil case, timetable holder on the lid
Contents of package
- Ergonomic Schoolbag
- Gymbag
- Pencil pouch
- Pencil Case (empty)
- Keychain
- Timetable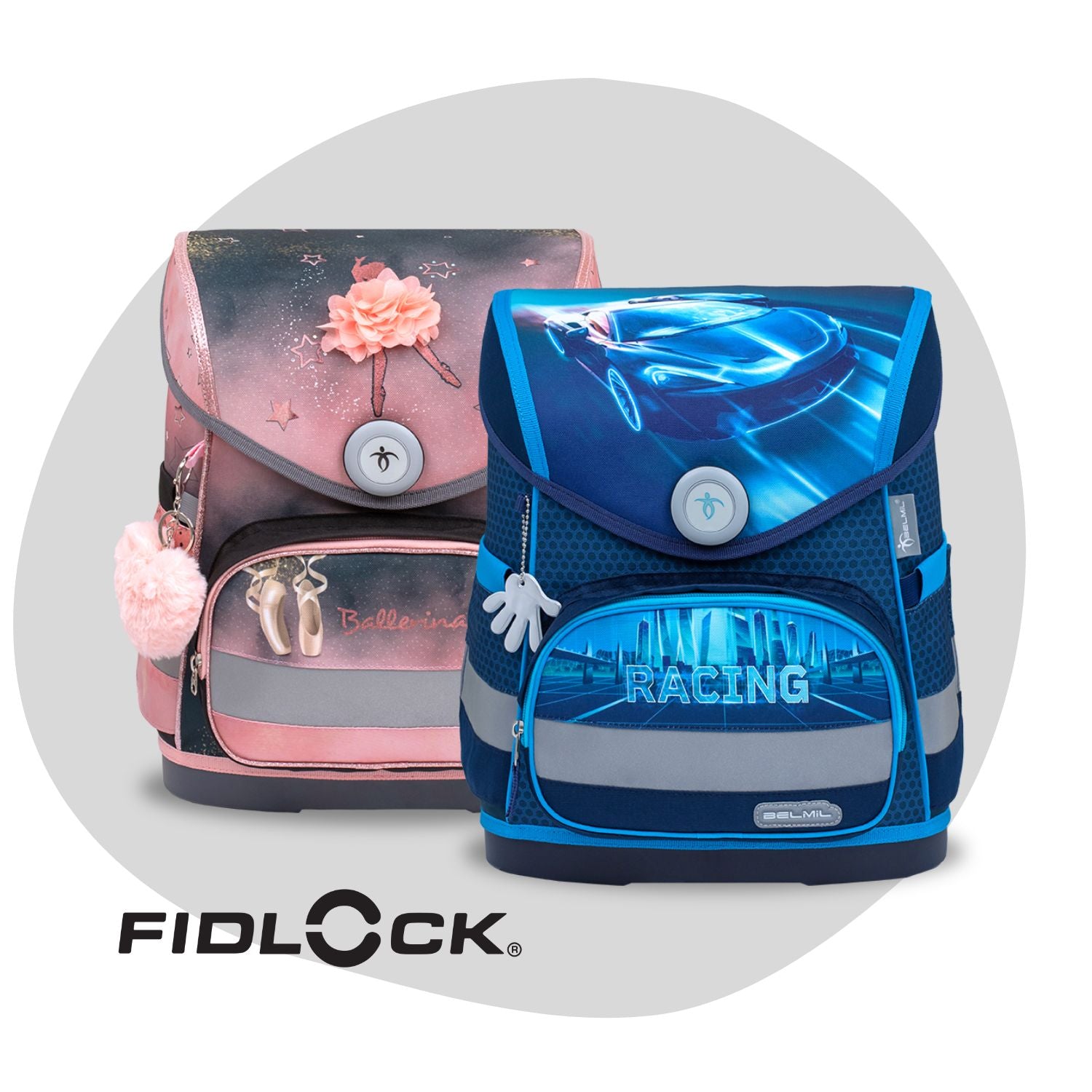 Playful yet trendy patterns
For children the design is usually the most important feature.
Every year, our designers create new motifs with the involvement of children who have the final say in the product. Compact has over 20 different designs, so anyone can find the perfect one.
The material of our bags is high quality and easy to clean! Read more about how to take care of schoolbags HERE.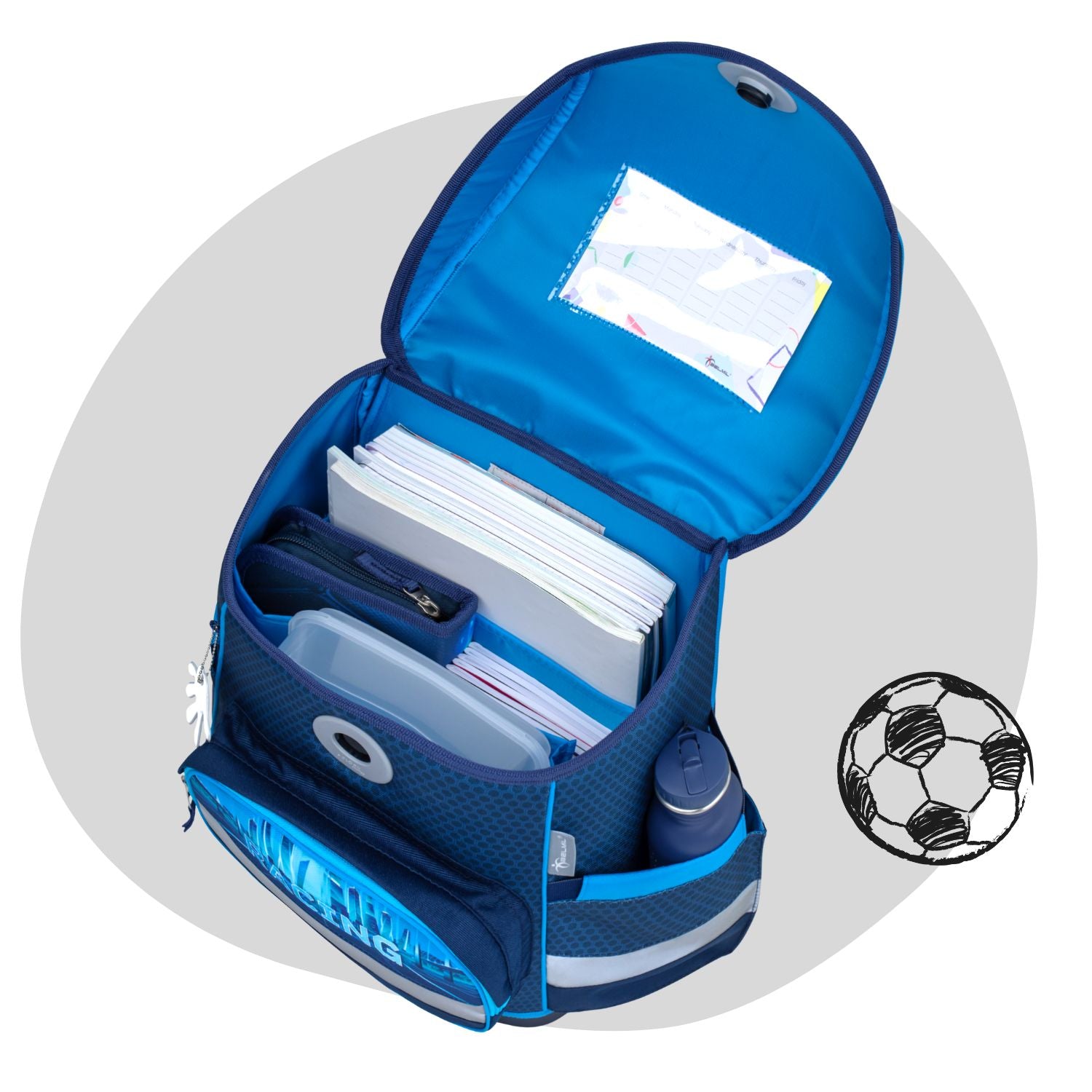 Thoughtful storage
Schoolwork requires many tools and utensils. It important that everything has the right place in our bags so students can find them easily!
Our Compact bags contains: three inner dividers (A4 format), two side pockets (for an umbrella or a water bottle up to 0.7 L) a front pocket for pencil case and a timetable holder on the lid.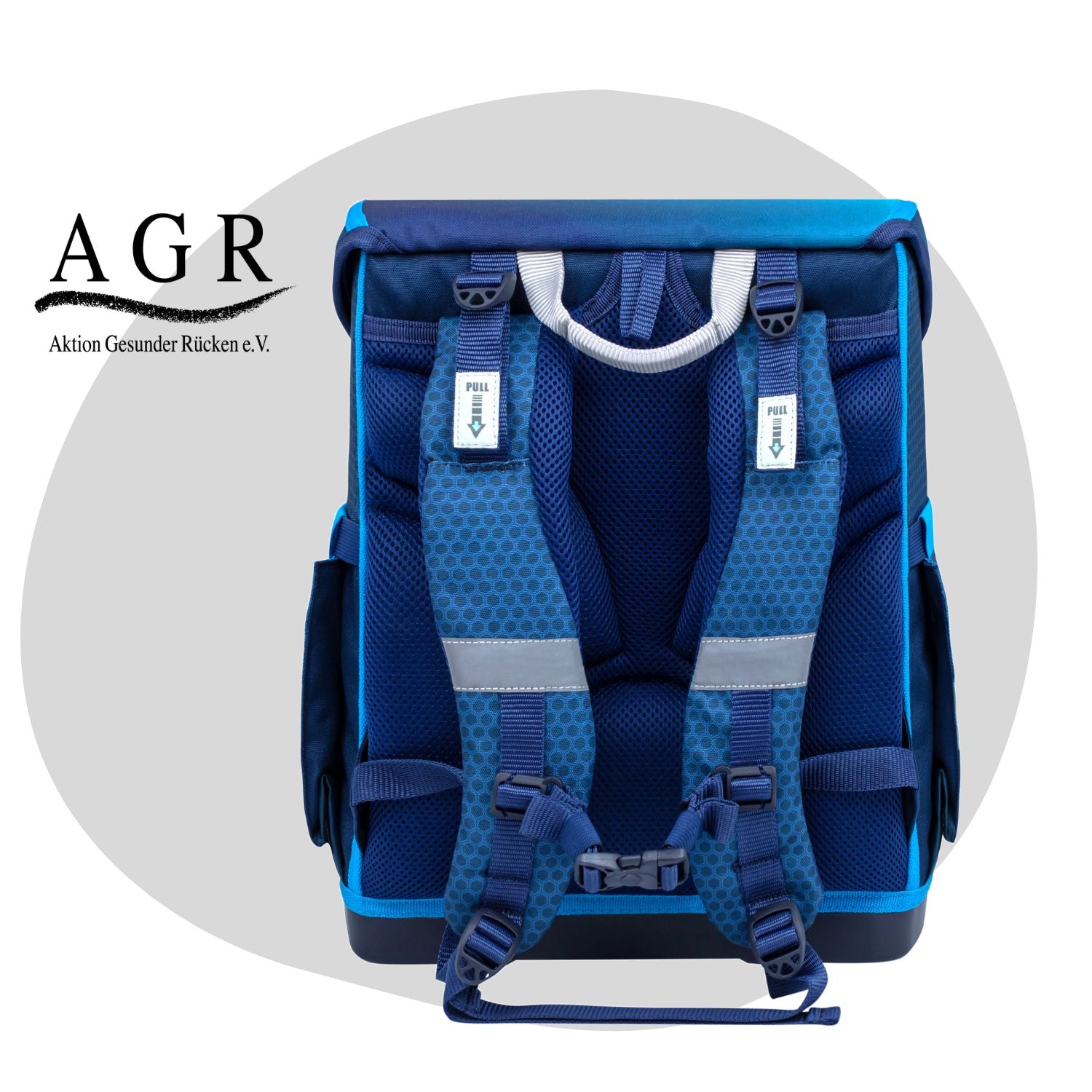 Ergonomic design
Our bags are ergonomically designed and developed together with professional experts and doctors, and awarded with the German AGR certification!
When designing our bags, we place the greatest emphasis on ergonomic design.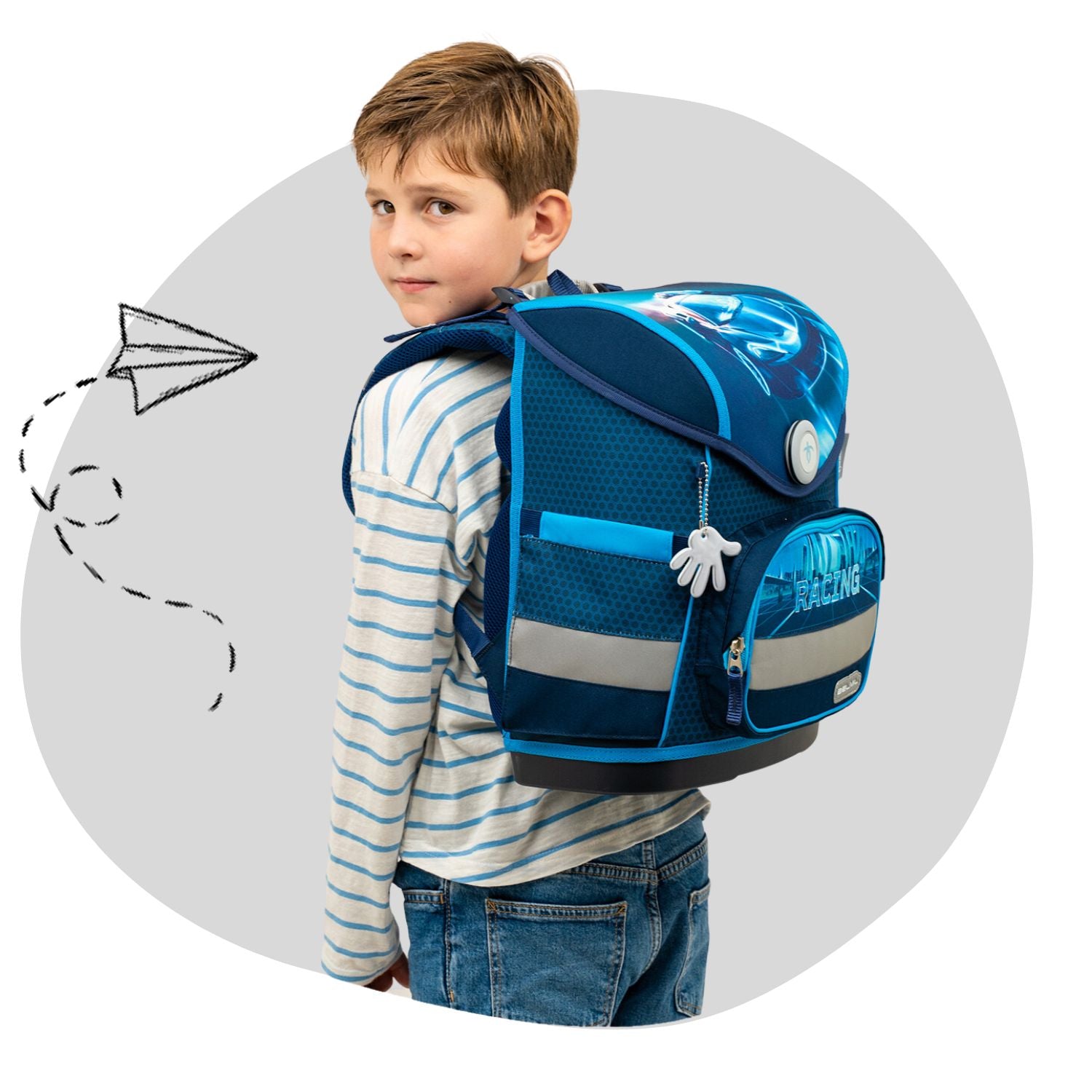 Perfect fit
Adjustable chest strap and shoulder straps, ergonomic, breathable and comfortable back design ensure that the bag fits the child perfectly and is comfortable all day long.
Padded back panel fits the shape of the spine, thus ensuring an even more comfortable wear!
Available in 16 colors
View all
Sold out
Save €41,70
Sold out
Save €41,70
This product has no reviews yet.