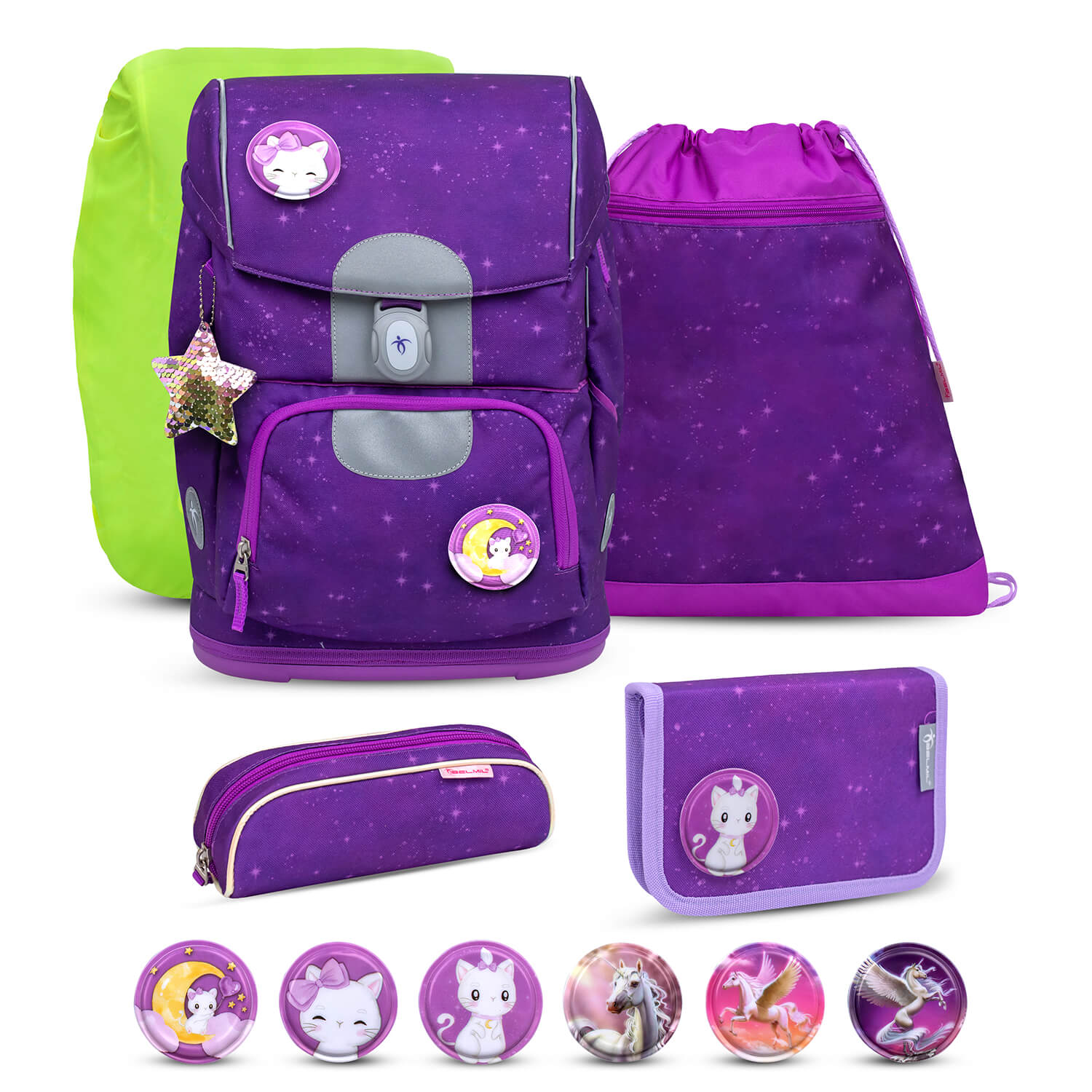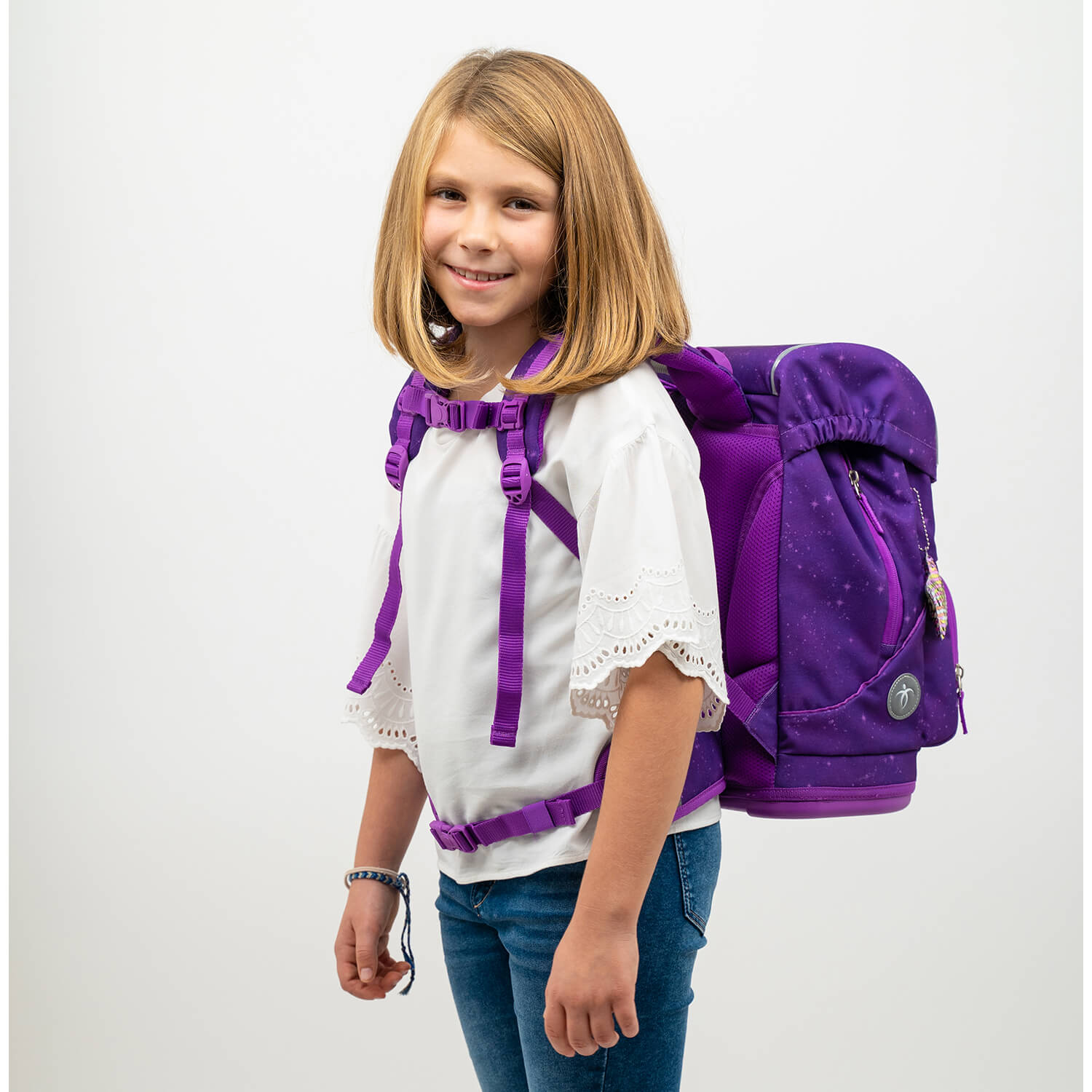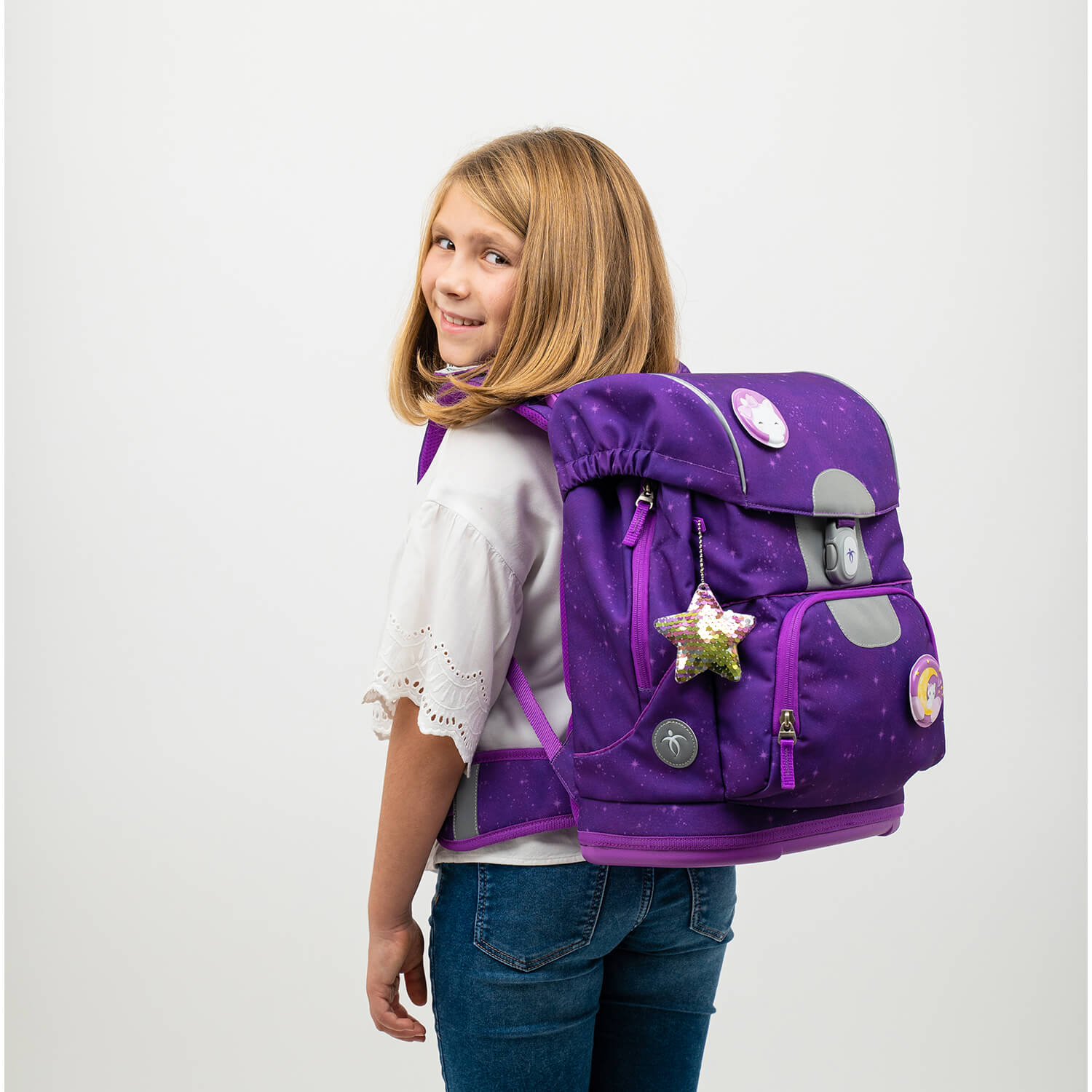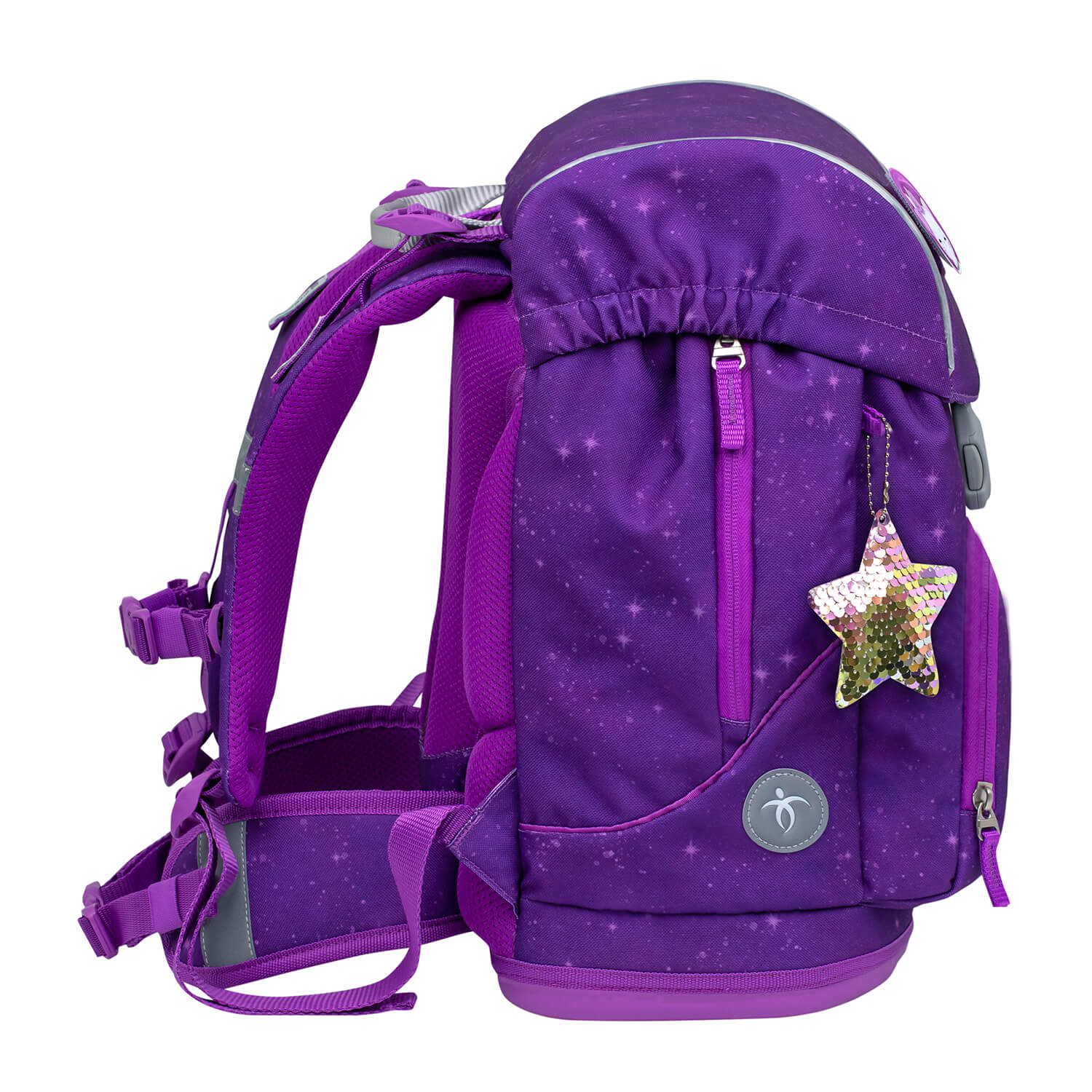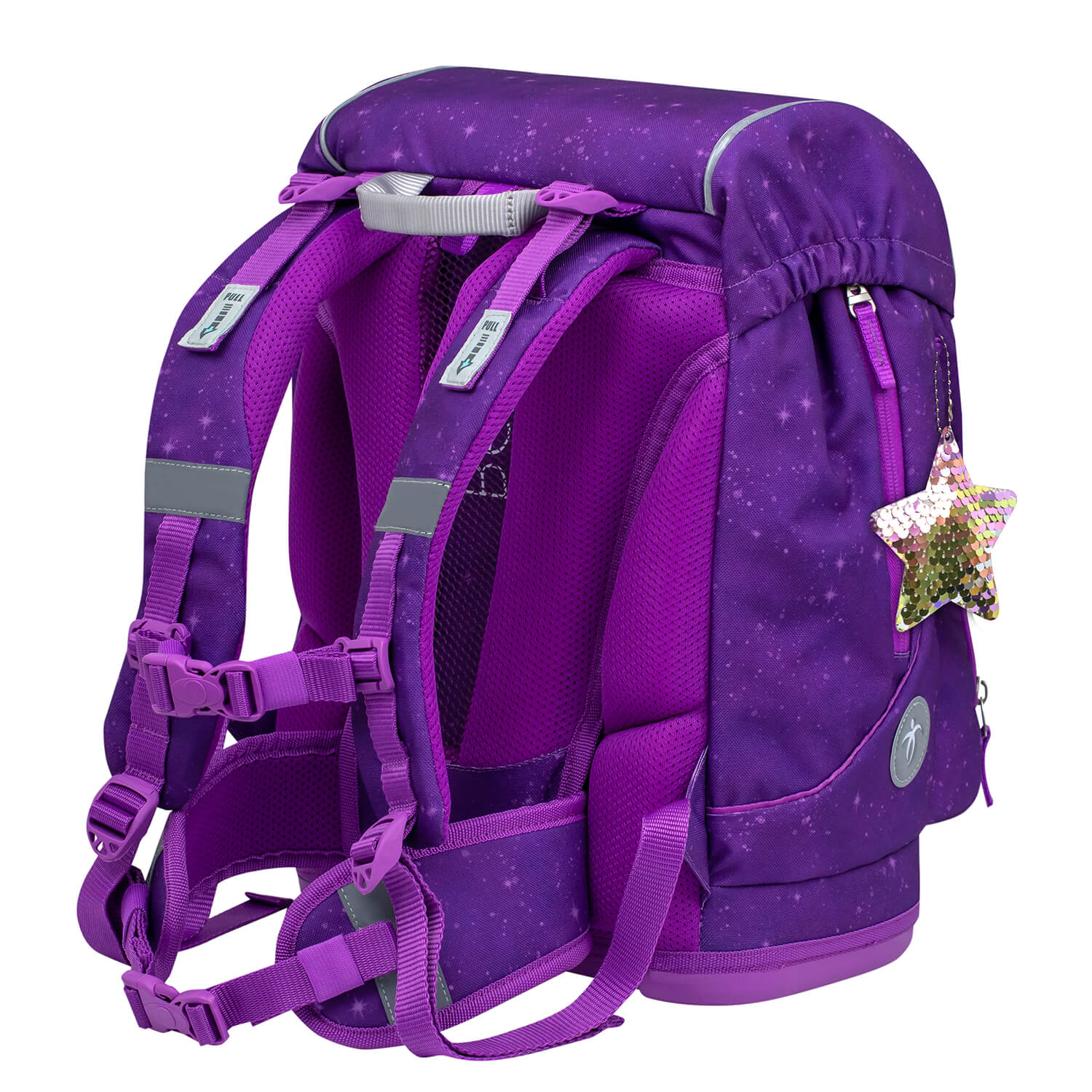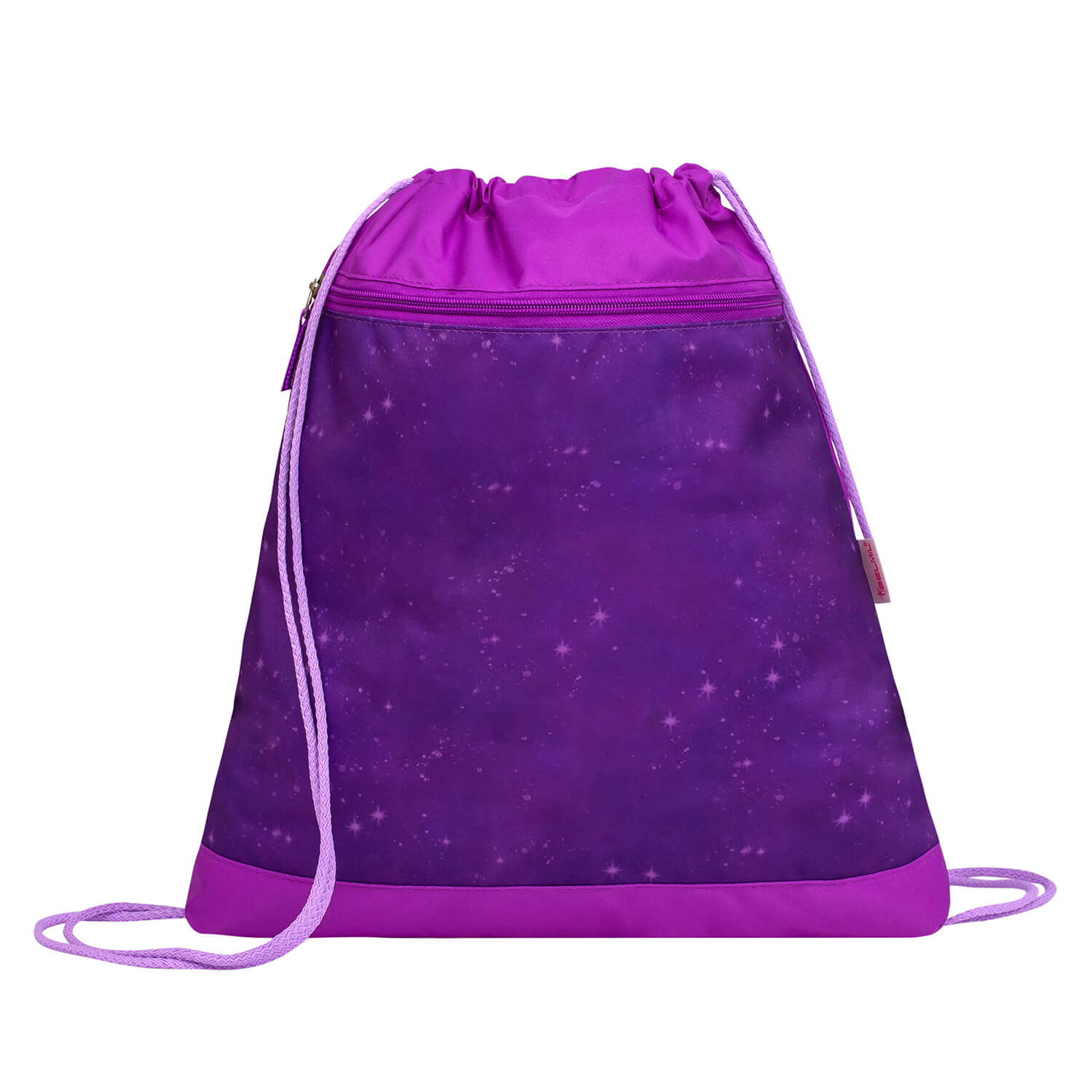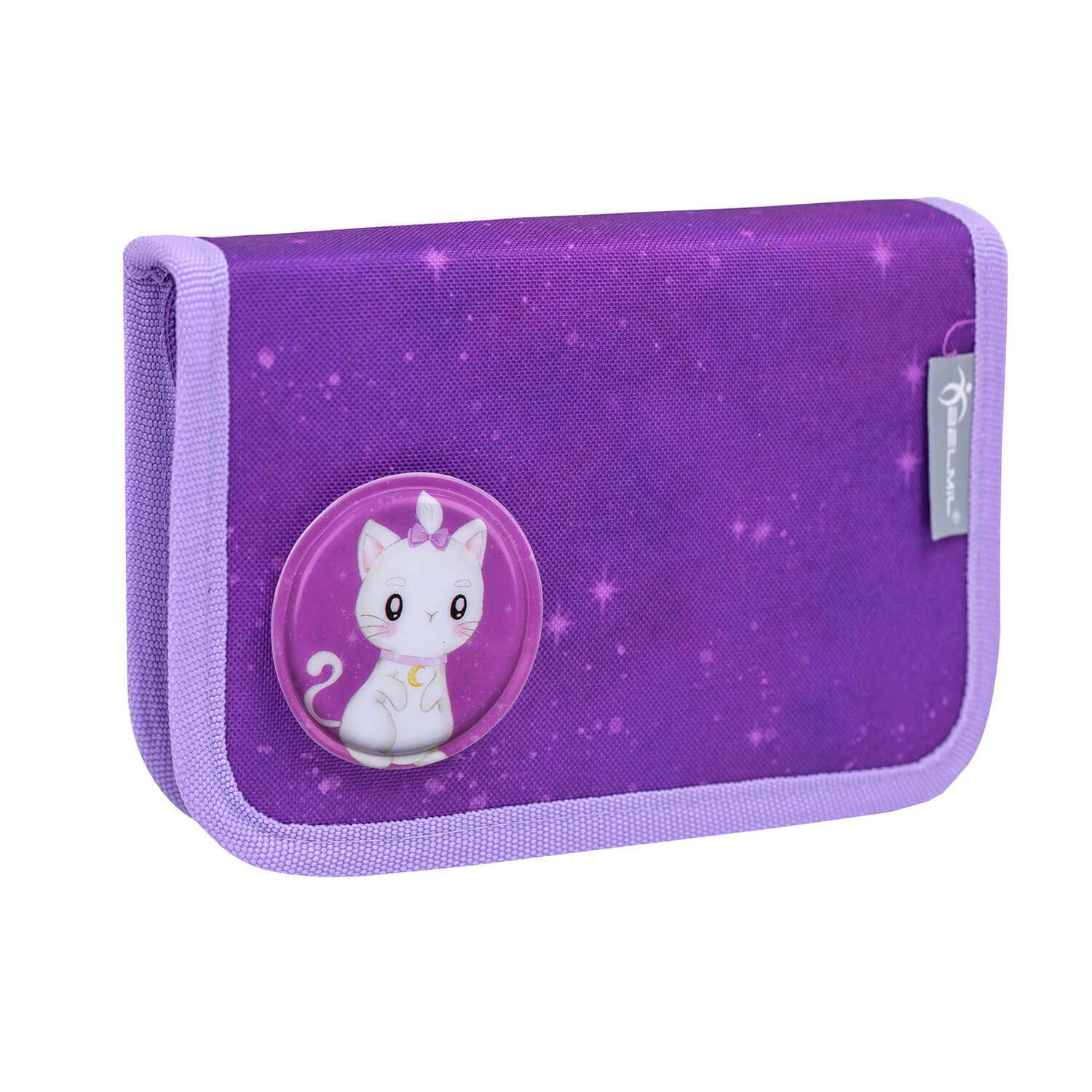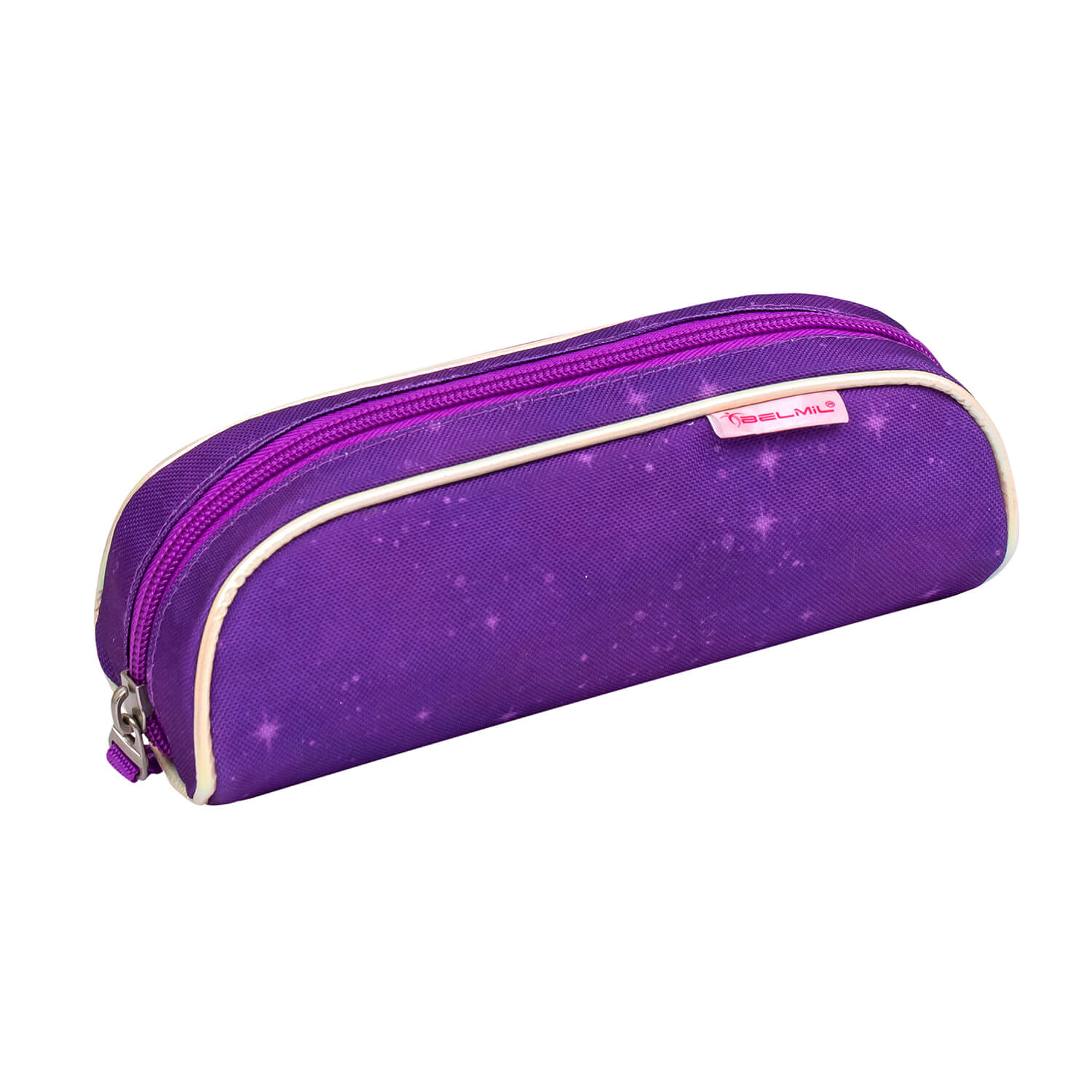 Motion Purple Sky schoolbag set 6 pcs
---
School bag set 6 pcs with patches and raincover for children from 120 cm height
Made from Recycled materials – certified by Global Recycled Standards
Ergonomic design: breathable; padded back panel with adjustable shoulder straps; adjustable chest strap; removable hip belt, certified and recommended by the German AGR Institute
Easy-to-open "Push" magnetic buckle
One large inner pocket, inner pencil case holder, small inner pocket, small pocket with zipper, thermo-lined front pocket, two side pockets with zipper
Designed and made in Europe since 1965 by a family company
We deliver free of charge to Germany for purchases over 60 Euro. If you order for less than 60 Euro, the shipping fee is 5 Euro within Germany.
DHL is responsible for the safe and fast delivery of Your order!
You can read about shipping fees for other European countries HERE!
Every product is backed with a warranty. From design to manufacturing, delivery to service, we are committed to quality. We honor a 2-year warranty on all schoolbags. If You want to see more details, clock HERE!
Free shipping to Germany from 60 Euro ;)
This product is officially certified by the German AGR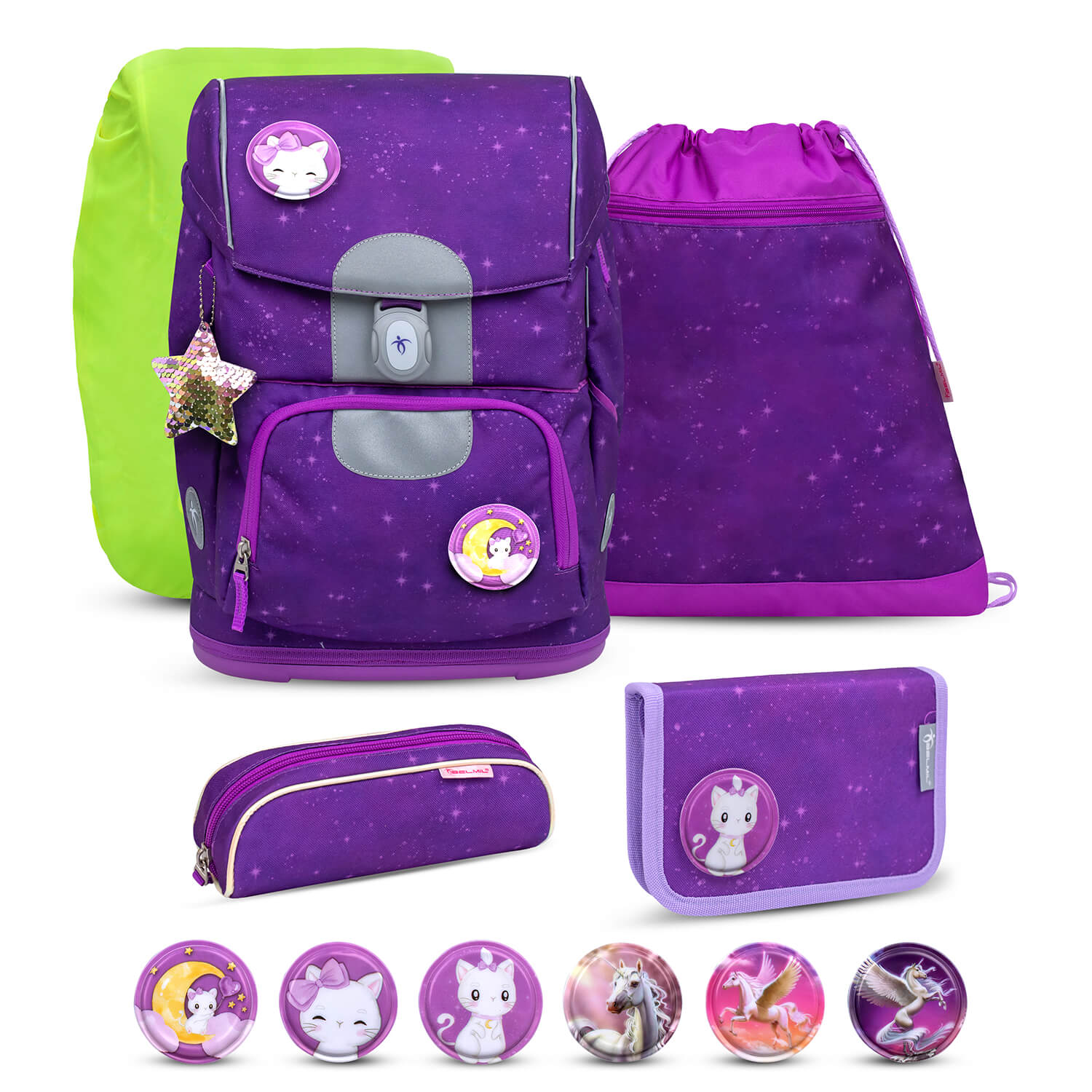 Specification
The uniqueness of our Motion bags lies in its materials, as it is made from recycled materials certified by the Global Recycled Standards.
Recommended for children between 6 and 9 years of age.
This bag complies with the official German ergonomic certificate (AGR)! The certification is awarded to those who put great emphasis on the health of children during product innovation.
Ergonomic design; breathable, padded back panel with adjustable shoulder straps; adjustable chest strap and removable hip belt all serve to relieve the spine from heavy weights and burden.
Material
Recycled polyester, waterproof
Recommended for
Children between 6-9 years
AGR certificate
Certified and recommended by the German AGR (Aktion Gesunder Rücken = Campaign for Healthier Backs)
Ergonomics
- Ergonomic shape and breathable back padding for extra comfort
- Well-padded shoulder straps that are adjustable on two points: on top and bottom for perfect fit 
-For optimal weight distribution, an adjustable and removable chest strap and a padded hip belt are added to the bag 
Storage
Large storage space with drawstring for fixing the content, front pocket with thermal lining for lunch box, side pockets with zipper (for an umbrella or a water bottle up to 0.7 L) a separate compartment for pencil case, extra pocket with zipper on the top for smaller items, timetable holder on the lid
Contents of package
- Ergonomic Schoolbag
- Gymbag
- Pencil pouch
- Pencil Case (empty)
- Raincover
- Patch set 6pcs
- Keychain
- Timetable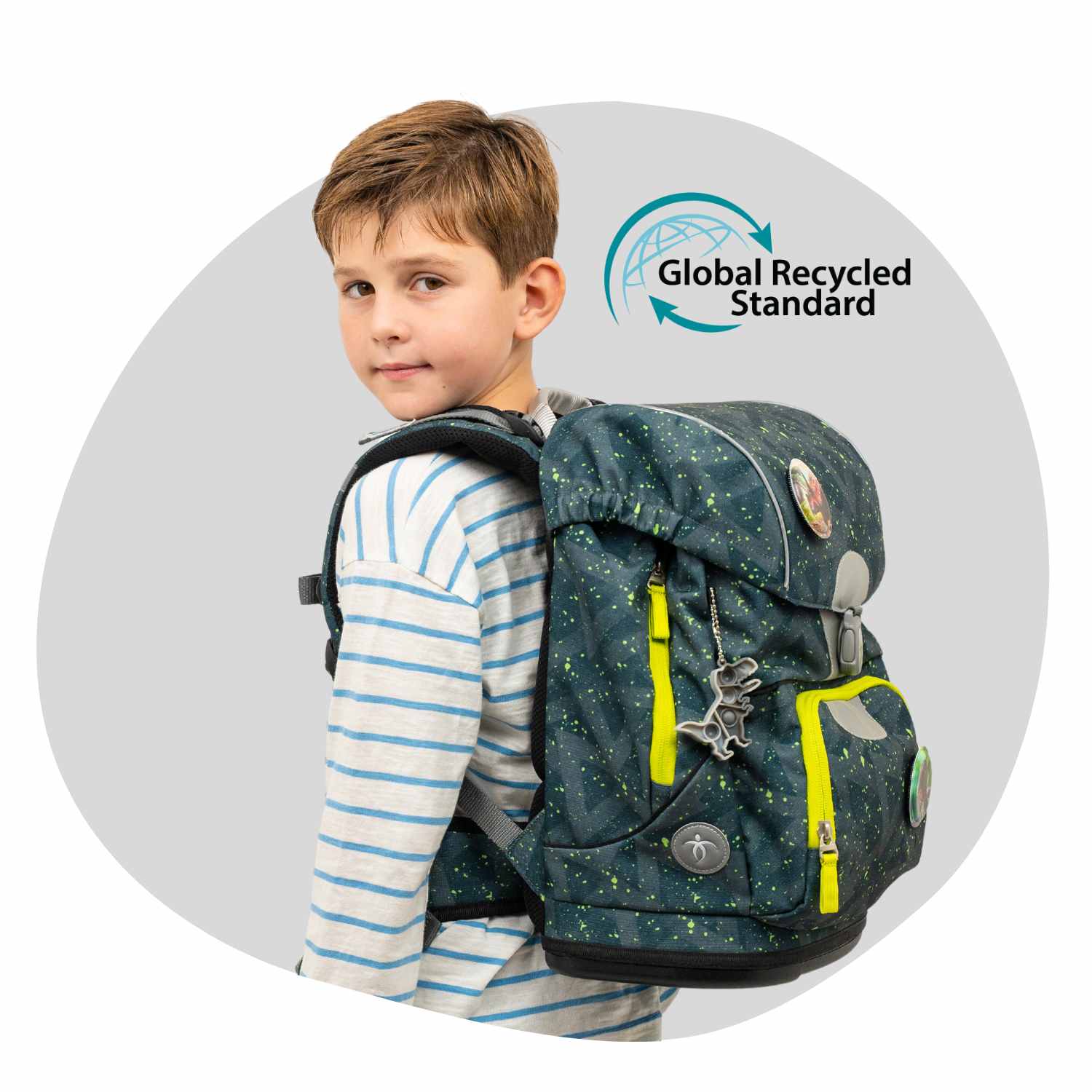 Reduce the environmental impact
For us, the goal is not only to create a perfectly ergonomic school bag, but also to protect our environment!
Our Motion collection is made of recycled materials. So If you seek a bag that is not only ergonomic but has a reduced impact on the environment, this model is a great choice for you!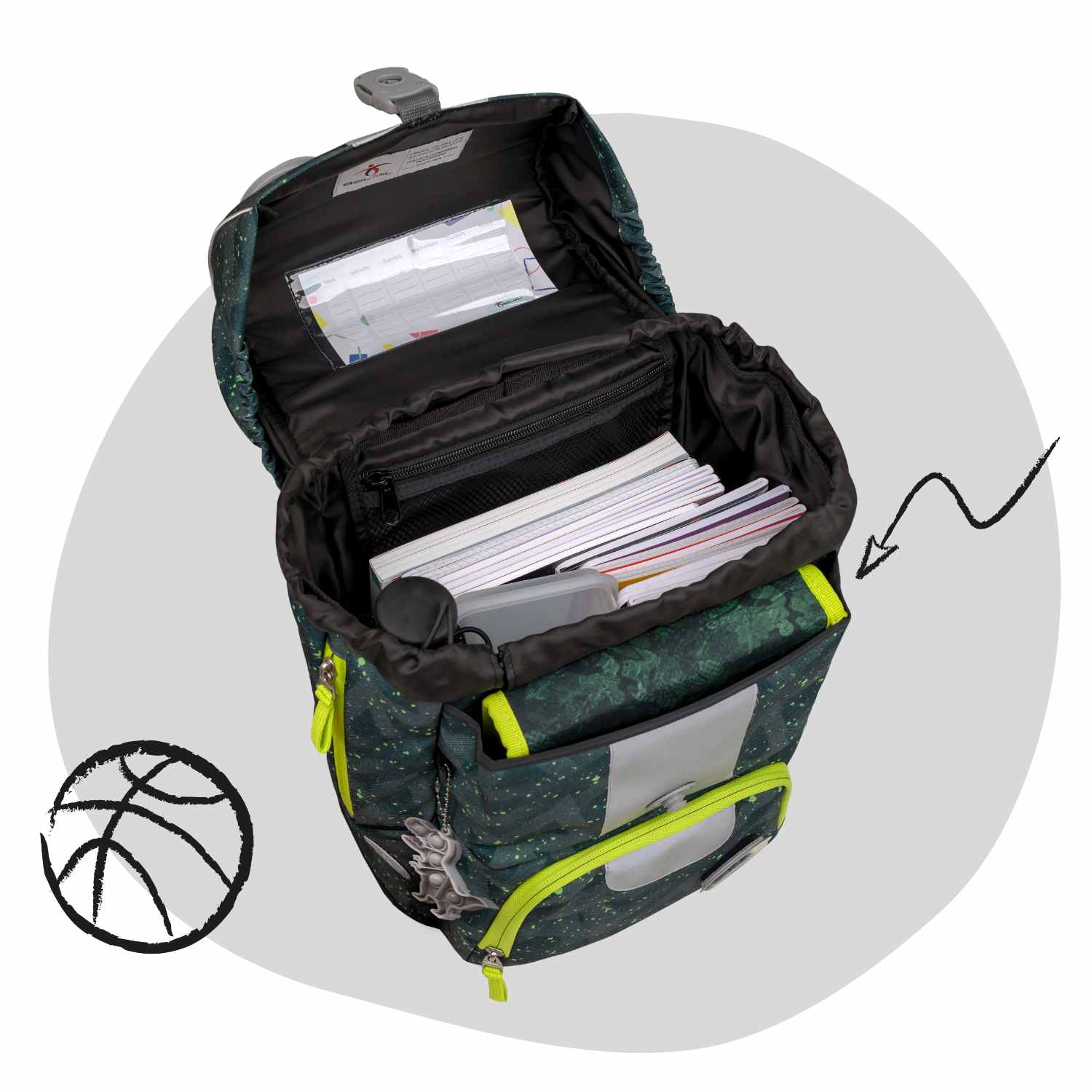 Thoughtful storage
Schoolwork requires many tools and utensils. It important that everything has the right place in our bags so students can find them easily!
Our Motion bags contains: One large inner pocket, inner pencil case holder, small inner pocket, small pocket with zipper and a sepcial thermo-lined front pocket, two side pockets with zipper.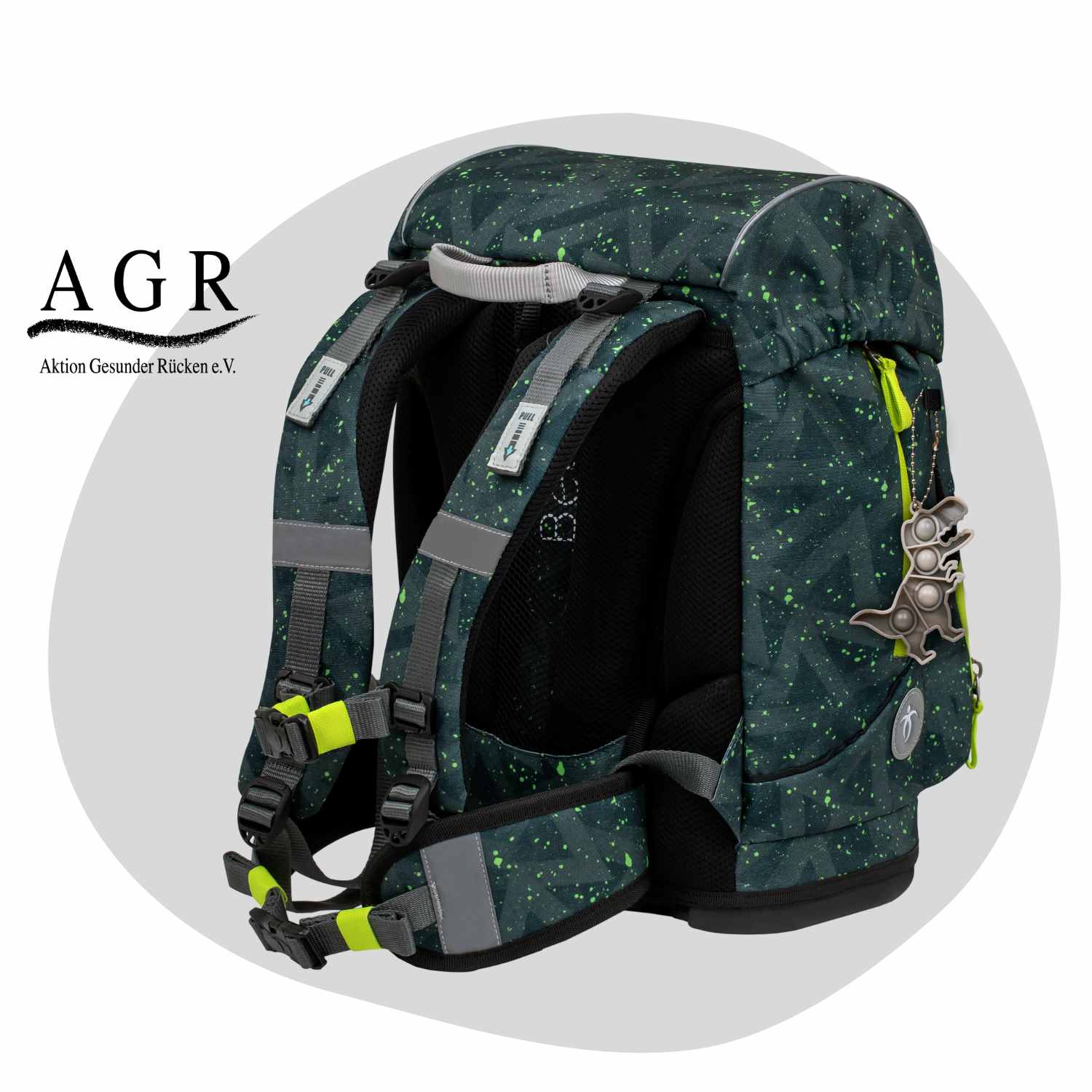 Ergonomic design
Our bags are ergonomically designed and developed together with professional experts and doctors, and awarded with the German AGR certification!
When designing our bags, we place the greatest emphasis on ergonomic design.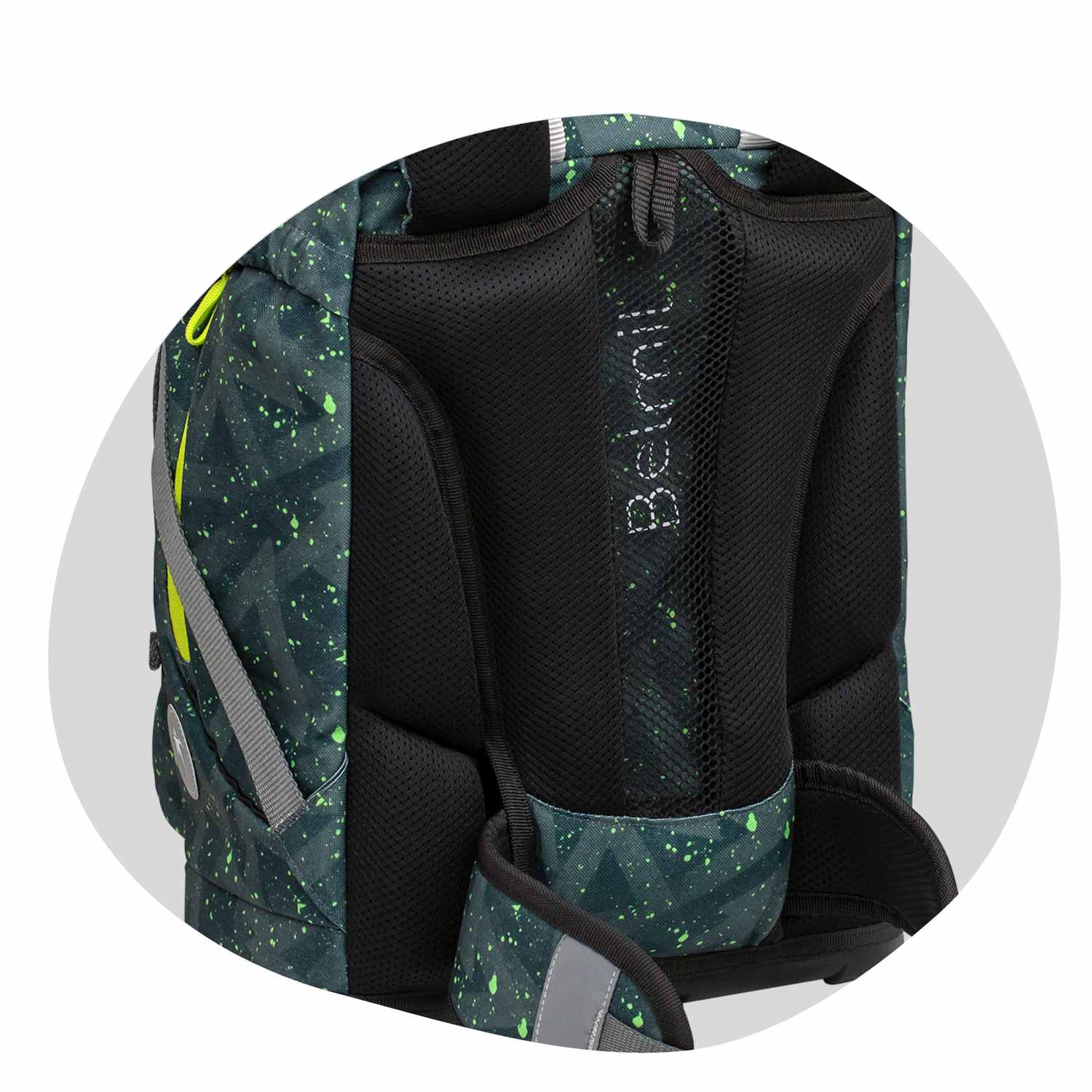 Perfect fit
The breathable; padded back panel with adjustable shoulder straps; adjustable chest strap; removable hip belt ensure that the bag fits the child perfectly and is comfortable all day long.
Padded back panel fits the shape of the spine, thus ensuring an even more comfortable wear!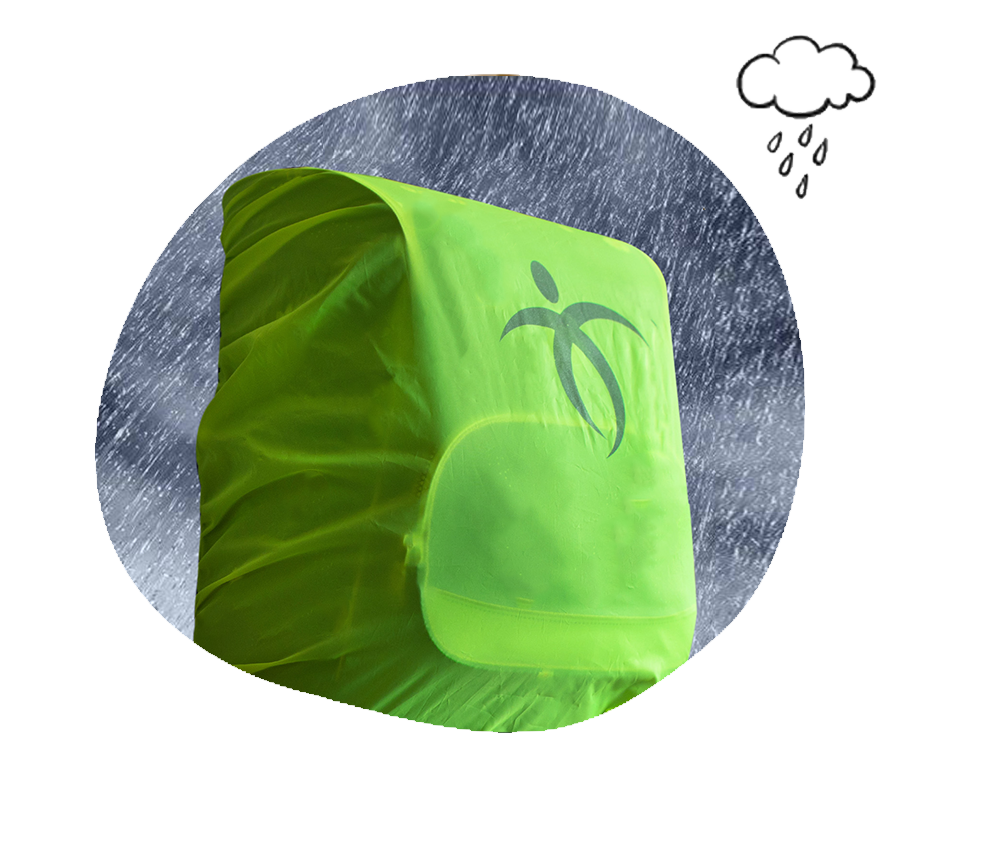 Raincover included
We also add a rain cover to this school bag set!

The materials of our bags are waterproof, but on the occasion of heavy rain an extra protection may be needed.
In addition to heavy rains, small children pay less attention to not getting their bags dirty, and of course it is the responsibility of the parents to keep them clean.

In these cases, our rain cover helps to protect the bag, thereby increasing its lifespan!
Available in 11 more designs!
View all
Save €31,80
Save €31,80
Save €31,80
This product has no reviews yet.